Accelerating the smart course: European Tour brings golf back with the Austrian Open and UK Swing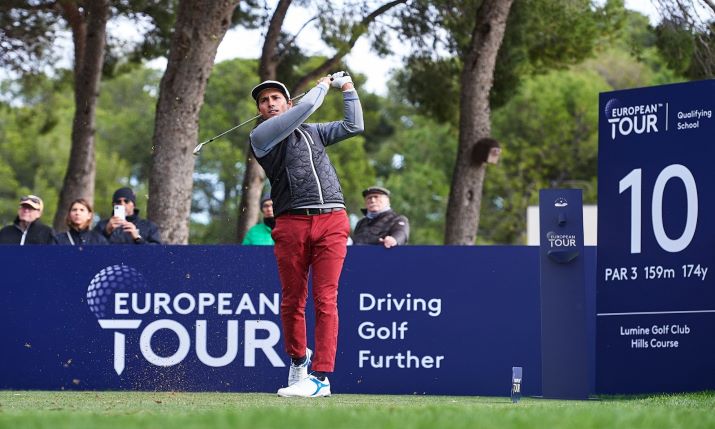 Golf is finally back on TV screens globally after the PGA European Tour restarted on Thursday 9 July with the first of two back-to-back events in Austria. In the UK, the Tour has created the six-week-long 'UK Swing' designed to kickstart its events in this country post-lockdown, resuming with the Betfred British Masters in Newcastle that will take place from 22-25 July, one week earlier than originally scheduled.
Michael Cole, chief technology officer at European Tour, spoke to SVG Europe about the return of the Pro Golfers European Tour.
Cole said the UK Swing was created to help maximise player opportunities while COVID-19 constraints were still in place globally. "The reason the UK Swing came about was [to do with] the restrictions that were being imposed on our players and our staff around international travel. When you have the threat around isolation, one way to counter that is to bring your players into a territory and maximise that time.
"So that's exactly what we've done with the UK Swing; bringing players into the UK and putting in place six back to back events, so that our players are not faced with the significant challenge that isolation would bring if they had to be continually ebbing and flowing between international borders.
"It quickly made sense that, governments permitting, [we could work] towards this concept of a UK Swing and a mini Order of Merit, launching with the originally-scheduled Betfred British Masters. Then to supplement that we have English Open at the Forest of Arden, the English Championship at Hanbury Manor Marriott Hotel & Country Club, then The Celtic Manor Resort in Newport hosts back-to-back European Tour tournaments – the Celtic Classic and the Wales Open – and finally, the UK Championship at The Belfry. So it's given us this wonderful opportunity to put in place a number of events that have a steep history."
Armchair golf fans rule
With tournaments being played behind closed doors today, the armchair fan has become all-important, said Cole: "Right now, there is only one fan, and that's the fan at home. It's important that while our strategy might take a slight change in its path to address the COVID situation, our vision absolutely remains the same. We continue to want to change that conversation and reach out to new audiences. We will continue to see ourselves as an entertainment player and not just as a sports provider. But we need to contextualise this strategy as a result of COVID and I think this is where the digital channels are becoming even more pervasive during this period.
"We are one of the first major sports to come out of the post-COVID blocks and the European Tour has a great opportunity to influence the fan base, the sports industry, and to engage and retain that new audience amongst, let's face it, sports-starved fans right now," he continued: "But we also see a fundamental shift in expectations as well. We've always had great accessibility to our top players; it's a members-only organisation. But that accessibility to those players is even higher now because fans have got used to hearing the likes of Rory McIlroy comment on past tournaments from the intimacy of their own homes, and we've seen that becoming the new norm, so we've had to adapt to that too."
Data is set to become ever more key for the European Tour and its aim to expand its audience, said Cole: "Data remains our currency and the analytics really provides greater flexibility to tell tailored stories that will resonate with the audience, to engage them in the action; they want to be as smart as the commentators, and that's what we've got to think about. There's only one fan, it is the TV product, so how are we going to use our data, particularly as we move forward? We have the ability to collect 15 data points on every player, on every stroke, in real-time. How do we utilise that new insight to ensure fans have as good an insight as the media, the broadcasters, and that they are able to follow the course of play?"
He continued: "Every shot has a consequence and the more that we can use that data and that insight to understand what that consequence is, that's going to help us maintain a bridge between the traditional on-course fan, who isn't there behind closed doors, with the armchair fan, which is our one and only fan that we'll have certainly over the next few weeks, if not months," he went on.
Bigger and better production
On how the European Tour is working with its production partners on its post-lockdown broadcasts, Stu Nicol, managing director at European Tour Live Television, told SVG Europe: "As a World Feed we produce all the European Tour events with our production arm, European Tour Productions. Depending on where we are in the world largely depends on how we interact with local broadcasters and production. Most of our production interaction is with Sky UK, who we work extremely closely with on a daily and weekly basis depending on their level of production on site.
"In the instance of the UK Swing, we are sharing commentary teams (as we have done in the past,) and assisting with [Sky UK] people on site who are opening and closing their shows for their UK audience. On other occasions, we also deal heavily with the Golf Channel in the US," added Nicol.
European Tour has a strong relationship with Sky Sports right now, which has continued throughout the pandemic. Nicol explains: "The European Tour have a great relationship with our partners at Sky. We have worked closely and collaboratively together through the pandemic whereby both parties have embraced new digital experiences and content such as our BMW Indoor Invitational, whereby many of our members competed against each other in their own homes, or indeed the European eTour series which continues to flourish."
It is set to be a busy autumn for European Tour Live Television, noted Nicol: "Many of our key partners such as GolfTV are already heavily focused and invested on delivering our content via over the top (OTT). However, with our World Feed reaching over 200 countries, we have many different licensees all over the world broadcasting the European Tour across multiple platforms and therefore we will simply continue to work closely with those partners to provide the best possible viewing experience and coverage as possible for our fans around the world."
Remote production is not taking European Tour by storm, despite its success in many other sports. On what elements of its broadcasts are being done remotely, Nicol stated: "During the lockdown, we have spent a considerable amount of time assessing the move toward remote production. We have determined that golf coverage creates so many more challenges than a single ball or stadium sport. And contrary to some belief, remote production is not necessarily cost-effective, particularly for golf which requires more technicians on-site which negates the effect of having production people on site.
"Having said that, we are looking at Celtic Manor where we are producing two events, where we may have several of our commentators and their stats people operate remotely," Nicol continued. "We are also fully prepared to expand that remote production if we go to other countries where that is the only option."
European Tour Live Television is going large rather than scaling back its productions post-lockdown, Nicol said. He explained: "We recognise that our World Feed is our biggest media asset and as such we are not scaling back our production, but rather following our path of innovation and using the UK Swing as an opportunity to reallocate some of our resources in different areas such as audio."
He went on to discuss the audio element of European Tour's broadcasts: "Given that we will be playing with no fans on-site, we decided that hearing from players and their caddies is more important than ever, and as such we are planning to mic a player and caddie for each of the first three days. Additionally, we are working on plans to interact with our fans through social media platforms and are developing plans to spice up the winning moment for the champion.  We have definitely learned from PGA Tour broadcasts that we have to generate some energy to give the champion his moment."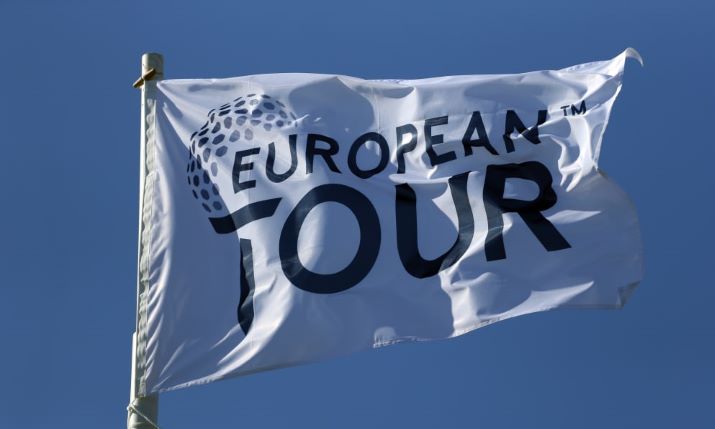 Health and safety on location
All tournaments played in the reshaped 2020 season will be governed by the Tour's comprehensive health strategy, which has been developed by Dr Andrew Murray, the European Tour's chief medical officer, in consultation with health care specialists Cignpost, who will deliver the testing procedure, and advisers in many of the 30 countries the Tour plays. This strategy will continue to evolve, aligned with international Government guidance and health guidelines.
Cole commented: "What we've done is build a COVID defence ecosystem." That involves a number of components, from creating a more contactless on-site environment, to an event portal which means players do not have to physically go into an office to register on location, and ultimately it is hoped fans (when they are allowed back,) will not require physical tickets or cash.
Cole went on: "For me, the new word is 'less'; contactless, cashless, and ticketless. These are things that have been accelerated through this pandemic and this will be the legacy that we take into our new world, the 'new norm'."
In that COVID defence ecosystem, everyone on site has a status accredited to them; red, amber or green. All players, crew and personnel have to take COVID-19 tests before they travel to site. If they are negative they are allowed to travel to a tournament, scheduling a COVID-19 test online before they travel.
When they arrive on location they enter the 'tournament bubble', taking a further COVID-19 test on the course. While they await their results, they are shifted to an amber accreditation, which restricts them to using outdoor areas of the site only. Within two hours they receive their results; if the result is negative they receive a green status and therefore full accreditation to the course. If the result is positive, their accreditation is red and they are not permitted into the tournament bubble.
Additionally, every day everyone has to submit online proactive symptom checker assessments. Reported symptoms are assessed and can also affect status, with the ability to turn accreditation from green back to amber, and even red. All persons on site must also complete mandatory training.
On making sure the broadcast equipment is virus-free, European Tour Live Television has been working closely with all of its suppliers to ensure that a safe environment is created for personnel involved in both the live and non-live elements of its production.
Nicol explained: "To this end, perspex screening has been installed in our trucks and a high level of consideration has been given to revised seating arrangements, directional flow within the compound, on site hand washing and sanitising stations. Social distancing will be enforced in all common areas as well as the use of PPE.
"We are also deploying a rigorous cleaning regime which includes regular cleansing of all touch points and sanitising of equipment. OB interiors will be deep cleaned using Ozone generators and personal equipment such as mics will either be retained by crew members and talent, or UV sanitised overnight," Nicol noted.
Hand sanitisers and the IoT
When Cole began working with European Tour around two and a half years ago, he noted a lack of investment in its technological infrastructures. Since then he has been working on a transformational vision to create a smart city – or smart course – environment for the Tour.
This is based on the use of Internet of Things (IoT) technologies, with everything delivered through the cloud with the aim of creating a ubiquity of world-class delivery, whatever the tournament, whatever the country.
Lockdown has resulted in a 'down season' for European Tour for the first time, as it normally operates globally all year round. This has enabled Cole to work closely with his team to accelerate some technological projects based on the Tour's IoT technology roll out, which will in turn help support the return of its events post-lockdown. The areas of innovation that the European Tour has accelerated during lockdown are a player portal for membership and entrance, and a venue scoring system.
Cole explained: "For me and my technologists, we've been able to accelerate a number of development projects that have been in progress over the last few months and last couple of years. COVID-19 has enabled us to accelerate those projects and bring them into fruition, and really enable us to work with the front line of our business and to undertake what we call user acceptance testing (UAT) and train the respective personal and to bring those systems into our operations. As we are now live, actually this isn't just a restart of the season; it's actually representing a new chapter in terms of our technological developments."
COVID-19 has given European Tour the time to look at how it can be innovative, enhancing its World Feed with the second screen and the increased expectations viewers now have. To that end, it is looking to run various proof of concepts around augmented reality on the broadcast screen as well as artificial intelligence on how content is being streamed to multiple territories in multiple languages around the world, Cole said. "Clearly this is 'watch this space'," Cole added. "Certainly over the course of this year we hope to take the winning entry from our European Tour Innovation Hub 2019 and some of those shortlisted ideas forward, to help us improve the products we can take to our fan base."
Every cloud has a silver lining, stated Cole: "Nobody wished for COVID, but it has given us a platform to rethink about how we deliver our technological platforms, particularly around addressing the necessities right now, which is health and safety.
"However, when we start to unravel that, we see it has created a pathway to our vision [which] has always been about turning a small town into a smart city, or a smart course, as I call it, and how we can use technologies like the IoT. That's why, when I started to look at the solution that we needed to deploy to underpin that health strategy, we were looking at areas like contactless sanitisers. Well, we don't have a regular stadium. We're a golf course; 18 holes, 300 acres. So how do you maintain and manage 100 sanitisers across that size of the domain? So our contactless sanitisers are actually IoT-enabled, so we can manage these devices as IoT devices across our course.
"It's just one component of our vision to create that smart course," he concluded.
The Austrian Open took place 9-12 July at the Diamond Country Club while the Euram Bank Open starts on 15 July at Golf Club Adamstal. The British Masters will take place in Newcastle 22-25 July.