AE Live celebrates 30th anniversary with international expansion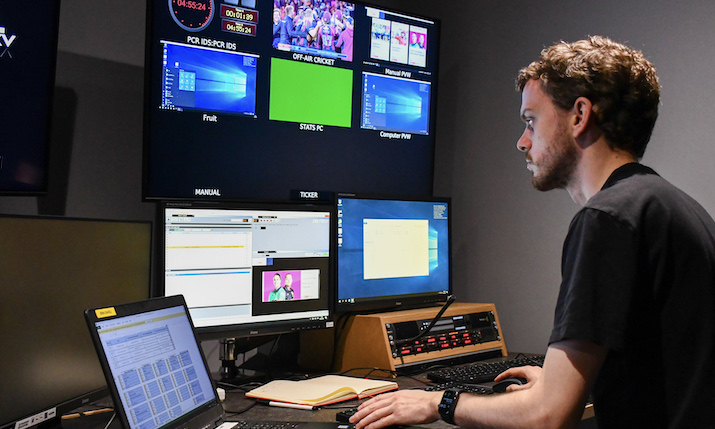 AE Live is celebrating its 30th anniversary by expanding its international presence to include North America and Asia Pacific.
Established in 1992 in the UK as Alston Elliot, AE Live has come a long way since its first major project on the world stage, the 1996 Cricket World Cup, delivered in India with a full-time staff of just five people. Today, with more than 250 employees globally, the company delivers TV graphics, complementary services and solutions and acts as a technology partner to its clients, covering multiple sports across many territories.
The company's evolution and willingness to innovate has tracked wider market trends, fuelling its growth in international markets. One such example has been AE Live's investment in the remote production space, enabling it to present its clients with flexible and multi-dimensional solutions that can be slotted into a variety of workflows often involving production teams and hardware being in different physical locations. AE Live is now able to deliver services from its Graphics Operation Centres (GOC) located in the UK and India, enabling content delivery to any well-connected venue or production hub.
AE Live works with many of the world's leading broadcasters including BBC, ITV Sport, SuperSport and Star Sports, and has established subsidiaries in the USA, South Africa, India, Australia, New Zealand, Singapore, and Malaysia. It now covers over 3,500 sports events annually and countless hours of live studio broadcasts,
"For 30 years, our team has been responsible for some of the most innovative uses of graphics and data to tell the story of the game to fans across the globe. It has been wonderful to witness our successful international expansion, which started in 2006 with our office in South Africa and will have a further boost this year with the growth of our client base in our recently opened US office," said Nick Baily, CEO, AE Live.
While AE Live remains best known for its delivery of traditional broadcast graphics, its range of solutions continues to broaden, particularly in the augmented and virtual reality space.
The company has played a key role in the design, build and delivery of virtual studios across some of sport's biggest global events, including the FIFA World Cup. Its range of expertise includes full green screen solutions as well as virtual set extensions and the use of augmented reality in traditional physical studio sets and sporting venues.