Aerial Camera Systems celebrates landmark fortieth anniversary
This year, Aerial Camera Systems (ACS) is celebrating its 40th anniversary. The company was founded in 1979 by Peter Allwork, an aerial cinematographer and pioneer of aerial filming techniques.
Allwork collaborated with some of the world's greatest directors, including Alfred Hitchock, Orson Welles, Steven Spielberg, Ridley Scott and Richard Attenborough. A BAFTA award winner, Allwork undertook aerial sequences for films including Superman, For Your Eyes Only, A View to a Kill and Out of Africa.
He was later joined at the company by his son Matthew, who inherited his father's skills as an aerial cinematographer. Matthew worked on feature films such as Indiana Jones and the Last Crusade, Good Morning Vietnam, Robin Hood: Prince of Thieves and Braveheart.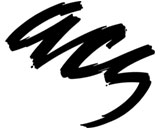 As managing director of the company, Matthew Allwork recognised the growing demand for specialist cameras in televising sport. In 1994 he took the company to Lillehammer for the Winter Olympics where the ACS crew provided a variety of new and exciting specialist camera systems for use in the live coverage of the Games.
He won an RTS Award for Product Innovation in televised sport for the use of a wirecam and revolutionised the way horse racing was televised, introducing the tracking vehicle to the coverage – something ACS are proud to continue to this day with a wide range of service provision to ITV Racing.
It's this passion for innovation that is rooted within the company's foundations and feeds through to all the team at ACS. The in-house development team has taken Peter and Matthew's legacy forward to the current day, developing sophisticated tracking camera systems, The SMARThead remote head family used for the coverage of major state events and most recently the SMARTgrip and RF Pico Move.
Since 1979 the Aerial Camera Systems' team has been been involved in coverage of some of the greatest broadcast events and films. It has been there to witness the weddings of the Duke and Duchess of Cambridge and the Duke and Duchess of Sussex, followed Paul McCartney on Tour, been to the Oscars, flown with Harry Potter, kept up with Usain Bolt, celebrated a 20 year history supplying specialist cameras for both Winter and Summer Olympics, witnessed Nature's Great Events with the BBC Natural History Unit, cheered when Andy Murray won his first Wimbledon title, and delivered large aerial co-ordination projects for the UEFA Euros and the FIFA World Cup.
Diversity in work reflects diversity in the cameras in the inventory which include high performance compact robotic heads to minicams, the latest in stabilised camera gimbals, aerial and tracking vehicles.