AFFA now FIFA VAR certified with Broadcast Solutions VAR systems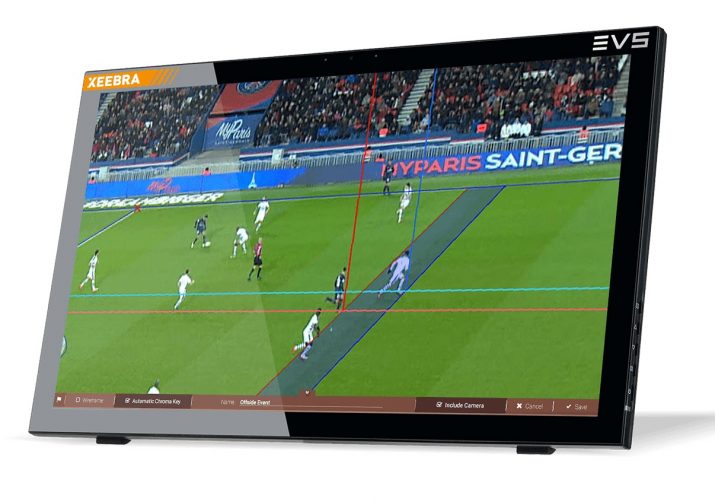 The Association of Football Federations of Azerbaijan (AFFA), the governing body of football in Azerbaijan, is now a certified VAR system user following approval from FIFA.
AFFA implemented a VAR system from German-based systems integration company Broadcast Solutions that is based on EVS' Xeebra review system. It will be used during AFFA's 2022/23 football season, which started this week.
AFFA's VAR project manager and president of Azerbaijan Professional Football League Elkhan Samadov said: "We are delighted having VAR (video assistant referee) technology implemented for our football tournament starting with season 2022/2023. Struggling with covid-related restrictions and delays, we, together with Broadcast Solutions, have managed to finish the implementation within the given time frame. This was only possible because of the project teams' professionality and result-oriented mindset."
The VAR implementation at AFFA comprised a two-part project with a mobile VAR system incorporated in a 3.5t transporter and 3 VAR rooms integrated into the offices of Baku's Olympic Stadium. The mobile solution is used in cases where venues lack a fibre line connection to the VAR hub in the Olympic Stadium or distances are too wide. The mobile VAR solution offers three workplaces with an additional flight case monitor placed at the touchline for use by referees.
The VAR centre in Baku's Olympic Stadium serves as a central VAR hub for all games of the Azerbaijan football league being reviewed with the majority of venues connected with the Olympic Stadium using a dedicated fibre connection.
The three VAR rooms offer enough space for three video referees to work. Technically they access a separated Central Apparatus Room (CAR) with the possibility to cover three matches simultaneously. Each VAR system, the mobile and the fixed one are equipped to handle up to eight video signals per match.
AFFA and Broadcast Solutions opted for the EVS Xeebra multi-camera review system. In total, four EVS Servers are running in the Baku Olympic Stadium. Also incorporated is Xeebra's integrated machine learning technology to automatically calibrate the field of play and produce a virtual offside line in real-time.