Aframe boosts content sharing for Clean Cut Media
London-based Clean Cut Media is continuing to deploy Aframe's cloud video production platform to ensure a simple, cost-effective way of sharing ATP World Tour-related tennis footage globally. Recent profiles of Rafael Nadal and Roger Federer – both of whom sent global shockwaves last week by crashing out of the current Wimbledon tournament – and weekly 26-minute magazine programme ATP World Tour Uncovered Presented by Rio are among the shows to benefit from Aframe's private cloud network.
The company has also recently used Aframe to create, produce and distribute content about Andy Murray, who won this year's Wimbledon men's title, thereby bringing to an end the 36-year wait for a British winner (the last being Virginia Wade in 1977).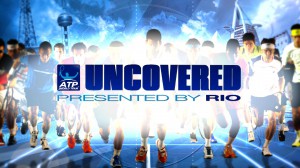 Working in conjunction with US-based Without Limits Productions, Clean Cut involves Aframe to ingest footage from ATP World Tour events across 61 tournaments in 31 countries on six continents – as well as from foreign producers and Clean Cut's in-house film staff.
The deployment has also allowed Clean Cut to accelerate review and approval of highlights and promo packages. And then there is ease of international distribution, says Clean Cut director Rob O'Farrell: "In the past, to get access to the weekly show in the final master, broadcasters around the world have to get their cross satellite feed downloaded. With Aframe, however, and providing you have a fast enough connection, you can simply download the master that way – it's much more cost-effective than having to pay for the satellite feed."
In terms of the working collaboration with Without Limits, meanwhile, Aframe is "used all the time… we certainly couldn't produce the [weekly] show without it."
Reflecting more generally on the growth of its cloud-based platform, Aframe CEO David Peto tells SVG Europe: "Aframe continues to score important strategic wins in both Europe and the US, as video producers stop fearing the cloud 
and start seeing it as an opportunity. We take pride in supporting such leading post houses as Clean Cut Media who, with its ATP work, is proving that you can make the video production and delivery process better, faster and easier. And we're eagerly looking forward to sharing some other similarly impressive deployments in the coming weeks."