Akamai partners with SonyLIV and enables dynamic ad insertion for live cricket
Akamai Technologies, a cloud delivery platform, has announced that SonyLIV, the premium video on demand (VOD) service by Sony Pictures Networks India (SPN), providing multi-screen engagement to users on all devices, used Akamai's Dynamic Ad Insertion capabilities during the India-South Africa cricket series held over January and February 2018.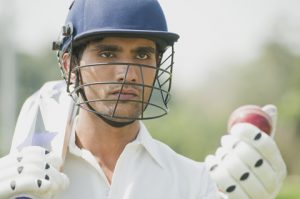 SonyLIV was the official and exclusive mobile and internet broadcaster for the India Tour of South Africa series and delivered it to millions of users seamlessly across a variety of devices. Digital advertisers gained the most through the course of the series, with Akamai's Dynamic Ad Insertion delivering targeted advertisements during the live stream. With this partnership SonyLIV achieved a near 100% ad fill rate without compromising on the viewing experience for users.
Pitch Madison's Advertising Report for 2018 projects advertising spend on digital platforms is to reach Rs.11,629 crores in 2018, representing a 19.5% increase over the Rs.9,303 crores spent in 2017. In 2017, the spend on mobile was 78% (Rs.7,256 crores) of the total digital outlay. Video represented 35% (Rs.3,300 crores) of the total spend. This indicates a strong reflection of growing consumer trends in the country. A report by MoMagic Technologies found that 40% of Indians prefer to watch advertisement videos on their mobile phones over other media. Additionally, as per IDC, India is the fastest growing smartphone market globally with a total of 124 million units shipped in 2017.
Powered by advertising technology expert Yospace, Akamai's Dynamic Ad Insertion is designed to help content providers offer greater monetization opportunities through online advertising, while maintaining a TV-like experience for viewers at scale. Server-side ad insertion, in which advertisements are stitched into content from the server-side, is intended to offer numerous benefits to advertisers, content providers and consumers, including: reliability and limitless scale for linear broadcast-size television audiences; increased device reach with faster time to market; improved viewing experiences and resiliency to ad blocking; enhanced operational visibility through analytics.
Sidharth Pisharoti, Regional Vice President, Media, Asia Pacific and Japan, Akamai Technologies said: "SonyLIV has a vast library of original content. However, in India, few entertainment options have the capability to attract mass audiences like cricket. While the challenge on the one hand is to keep audiences engaged with a TV-like experience, the equally hard part is ensuring that advertisers see value in leveraging digital platforms to drive views and consequently, revenue through advertisements. With Akamai's capabilities, we were able to successfully deliver what audiences and advertisers wanted over the course of the India-South Africa series."
Uday Sodhi, EVP and Business Head, Digital Business, Sony Pictures Networks (SPN) added: "The India Tour of South Africa series was a huge success for SonyLIV and our audiences had a seamless experience throughout. We partnered with Akamai and leveraged their technology and added it to our already existing capabilities. The series was a huge hit with all the brands we associated with."