Akamai's Andy Martin: "Brexit was a perfect example of how peak traffic can be unpredictable – but that doesn't mean you can't be prepared for it"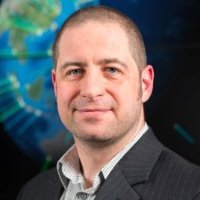 One of the most frustrating experiences online is waiting for a page to load, or trying to complete a transaction for that 'must have' item, and being greeted with an unresponsive screen, writes Andy Martin (pictured), major account executive at Akamai Technologies. In fact, Akamai's 2015 Performance Matters report found that 49% of consumers expect a page to load in two seconds or less. As consumers' expectations for page load-speed increases, their patience for slow-loading websites decreases. Currently, only 51% of consumers "wait patiently" for a website to load, compared to 63% five years ago.
A poor experience could result from number of factors, including the website not being optimised for a certain device or connection speed, geographic location of servers in relation to the user, or inadequate infrastructure. All of these challenges can be overcome, but one of the hardest situations to plan for is peak traffic. Spikes can place huge loads on the origin infrastructure and create a poor experience for every user.
The key to peak traffic management is essentially being prepared for the unknown. A site must be able to adapt dynamically to activity in a given moment.
A perfect example of this was seen on June 23 and 24 with the EU Referendum in the UK. Newspaper websites saw substantial peaks in their traffic, as reported on Press Gazette, with the Telegraph seeing traffic triple.
How the Telegraph coped with a sudden 280% traffic rise during the EU Referendum result
Coverage of the UK's EU referendum campaigns drove record web traffic for Telegraph.co.uk. On the day the referendum result was declared there were a record 16.3m global unique users of Telegraph.co.uk, with a record 7.4 million users visiting from the UK. This is nearly double the previous day record of 4.6m during the 2015 General Election. Dwell-time saw a significant rise, as each visitor spent on average more than 12 minutes on the site. Video and live content was in high demand, with the site receiving a record 4.4m video plays and 2.2m views of the referendum livestream.
The Telegraph is an Akamai customer, and by using our Web Performance solutions was able to ensure it could meet demand from visitors across the globe for the latest news and opinion whilst sustaining the user experience its readers expect, wherever and however they are connected.
Toby Wright, chief technology officer at Telegraph Media Group, said: "We use Akamai exclusively to deliver all our content to our large UK & global audience. It's crucially important that we can cover important news events like this at any scale. The collective technologies we use from Akamai ensure predictable delivery and experience whatever the traffic."
How to manage peak
Some companies try to manage peak by expanding their internal infrastructure. This approach is expensive, hard to maintain and usually means hardware is gathering dust 90% of the time, rather than working.  Also, if a site receives visitors from a wide range of locations, this approach does not overcome the web performance issues that distance may introduce.
The approach Akamai uses is intelligent and provides real-time web performance optimisation, based on end-users' situations across devices, locations, browsers, and networks. The platform scales dynamically to meet demand, intelligently accelerating and optimising the delivery of content and applications across our highly distributed network of edge servers located close to end-users.
Taking this approach ensures excellent performance with fast, reliable, and secure website experiences across all end-user situations, while maximising infrastructure offload and operational agility for IT teams – reducing costs and the in-house infrastructure needs of an organisation.
More information about Akamai's Web Performance solutions can be found here.