Arena introduces new decentralised and cloud-based production service
The UK-based OB facilities firm Arena has introduced CoreTX, a decentralised and cloud-based production service that includes, at its heart, a new Production Centre based at its HQ in Redhill, Surrey.
Arena has big plans for CoreTX, Richard Yeowart, managing director, explained: "When I founded Arena just over 30 years ago, we were one of a new breed of indies, helping smooth out the peaks in the outside broadcast diary for broadcasters, who were starting to scale back on running their own OB fleets.
"CoreTX fulfils this exact requirement all over again, but this time helps fill the void left after the closure of traditional broadcaster-owned studios and the growing demand for capacity from new streaming clients."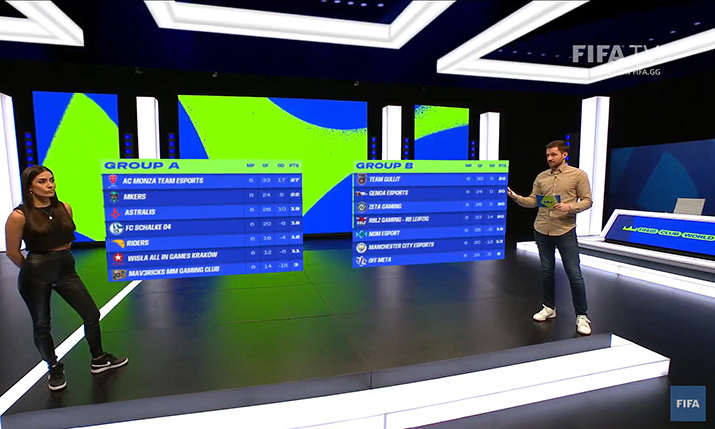 CoreTX is more than just a Production Centre, Yeowart claimed. He said it takes the very best of what today's technology has to offer and combines it with Arena's experience in providing complex location-based broadcast solutions.
Peter Love, director of operations, commented: "Arena has a long track record of innovation. We were first to build a fully IP-based OB fleet. Also, first to be fully ratified by the BBC for a single workflow generating both HDR and SDR deliverables. This has created a unique bed of talent within the company, which has acted as a springboard into the new range of CoreTX services."
Arena was already working with clients and studio partners pre-pandemic, broadcasting complex 'match and pres' shows, entirely over a remote production backbone. With the closure of facilities like The London Studios plus increased demand from streaming clients like Amazon, Netflix, Apple and Disney, the need for CoreTX was already apparent.
Yeowart added: "CoreTX is highly scalable both as a Production Centre and with location-based elements. Whether that be augmenting client facilities through the addition of our cloud services, or by working with fellow independent studios looking to enhance their capability for a particular project."
CoreTX has already undertaken some complex shows including hosting a large international football event for a well-known client. This involved bringing in match feeds from all over the world and combining them with a virtual studio, graphics and replays.
Daf Rees, Arena's head of special projects, noted: "CoreTX has been an exciting project to work on. Not only was it technically ambitious but we also wanted to create a client-friendly facility that people would prefer to use due to the virtue of the ease of access, being very user friendly and well-designed both at an engineering level and from a comfort point of view.
"The hidden power behind the Redhill Production Centre are two diverse 40Gbps data links to Telehouse North (one of the most connected buildings in Europe) and to the BT Tower."
Yeowart concluded: "This is just the first step in an ambitious plan to offer a range of first-class production solutions to our clients, with whom we have developed a close working relationship providing outside broadcasts."