Around the leagues: How LaLiga is being covered for the 2018-19 season
From the start of the 2015-6 season, LaLiga and the top tier clubs have been working to a combined TV deal covering both domestic and international territories.
Indeed, LaLiga was the driving force in promoting the idea of providing extensive global league coverage.
"Before the 2015-6 season, clubs sold their rights individually, and this generated many inefficiencies when it came to marketing the competition," explained Roger Brosel, Head of Content and Programming at LaLiga. "It meant, for example, that some games were covered with 40 cameras, others with just six. There was no consistency. That has all changed and, typically, our contracts run for three years in Europe and from three to five years in the rest of the world.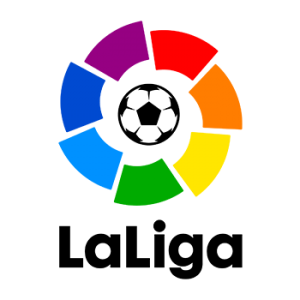 With LaLiga acting as the Host Broadcaster (HB), it appointed Mediapro to handle all of its production. "It continues to oversee our HB output. And this season we have brought in some innovations. For example, we have introduced DSLR cameras in the pre-match coverage of the game feed.
"In addition, the introduction of VAR has made an impact in the TV broadcast. We have introduced two new stadiums at San Mamés and Mestalla with the 360º replays and 'Be the Player' technology. In addition, we have live tactical graphics using the tactical camera. Finally, we are also working on the installation of an aerial camera in more stadiums. Currently there are eight fitted with such a camera viewpoint," reported Brosel.
Engaging the fans
Like many other leagues, social media opportunities play a significant part in LaLiga's fan engagement. "We are the fastest growing league in terms of followers and engagement across all social media," stated Brosel. "You can find us in Twitter, Facebook, Instagram, YouTube, Weibo, WeChat and VK in Russia. Overall LaLiga has almost 65 million followers in social media."
As far as holding archive footage is concerned, Brosel explains that before the 2015-16 season when the LaLiga teams sold their rights individually, there was no central library. That has now changed, and the league holds all the archive content.
The next deal for LaLiga will run from the 2019-20 season. And that round of negotiations has seen the new domestic contract for Spain surpass the 1 Billion Euros mark.
Mediapro will continue to market the international TV rights for La Liga over the next five years. The league will get 4.48 billion Euros over five years for the international rights – an increase of 30 per cent on the previous contract.
Although Movistar will broadcast all games of LaLiga Santander, it is required by Spanish law that one game of every matchday will be shown on free-to-air TV. Those rights are still be negotiated, but it is anticipated that a figure of 1.1 Million Euros will reached.
Brosel concluded, "We've put a lot of effort into making it the best produced football league in the world and, so far, we are very happy with the results. Our ratings are up around the world, with an average increase of around 40 per cent in two seasons. That's all good news."
The contractor's view
Spain's Telefonica is responsible for the main coverage of LaLiga. Its latest contract started last summer and runs until the 2021-22 season. Its chief commentators are Carlos Martínez, Michael Robinson and Julio Maldonado 'Maldini'.
"We cover the best match in 'Movistar Partidazo' channel, plus the rest of the matchday in beIN LaLiga," explained Alejandro Paniagua Martinez from the company's publicity department. "On Fridays, one match is shown on Free-To-Air."
All LaLiga grounds are covered by fibre, and each has a studio for presentation purposes. In addition, there is a studio at the Madrid facility which is used for the LaligaTV 24/7 channel.
Telefonica's outside broadcast facilities are provided by Mediapro, and the league stipulates the number of cameras according to the importance of the fixture. "There are four types of games. Type A involves 19 cameras, Type B uses 14 cameras, Type C utilises 12 cameras, while the for Clásicos or other high-profile games up to 42 cameras can be employed. We utilise immersive audio using Dolby Atmos on selected games," said Martinez.
He went on to reveal that remote production is used for Laliga 1|2|3 (Spanish Second Division) games. "We are testing several Augmented Reality solutions and fine-tuning our product proposition for our fans."