Arqiva works to get sports broadcasters ahead in OTT
Mobile content viewing is up, while watching programming from a fixed TV set is down. Those are the facts according to Ericsson Consumer Lab's Report 2016. Since 2012, the average consumer globally has increased their viewing on mobile devices by four hours a week, while their fixed screen viewing has declined by 2.5 hours a week, said Ericsson's research.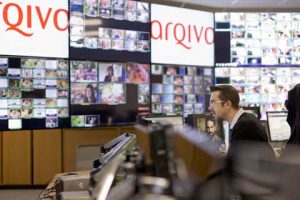 Yet, it noted that equates to an extra 1.5 hours viewing time compared to four years ago, showing that mobile devices are driving more consumption of video content, rather than simply cannibalising viewing time on TVs. As part of this consumer-led drive, people are showing interest in mobile data plans that include unlimited streaming to feed that habit, with millennials the most interested at 46% of the total.
The technology and infrastructure that is required to support over the top (OTT) distribution of video content on a mass scale is now in place in many territories, said Arqiva's Piers Godden, head of sales and bookings. This is facilitating growth, with an estimated 160 million streaming devices and 250 million connected consoles to be installed worldwide by the end of this year, in addition to 900 million tablets and 850 million smart TVs, according to a study from Liberty Global [The Value of Content, 2016].
OTT opportunities  
Said Godden: "These changes in consumption and viewing behaviour provide more opportunities for rights holders to access audiences in new ways. In May 2016, Parks Associates reported that 16% of US broadband households had a sports OTT video service subscription, and this number is only going to rise. OTT solutions also facilitate the distribution of content to territories and audiences that were previously unobtainable at relatively low cost."
Mobile technology and ways of viewing are also leading to new approaches in creating content. Liberty Global said in its report that content being created for online distribution is not only lower cost, but is also attracting greater audiences. The research noted that, "An episode of a top series on a broadcast network might attract 14 million or more viewers but cost up to $5 million to produce. Yet a top series on YouTube can reach several million viewers at a per-episode cost often well under $50,000".
Arqiva is working hard to bring this content to viewers through its product, Arqiva OTT Live. This assists broadcasters by providing a fully managed end to end direct to consumer (D2C) service for live content. The company is able to set up a live event, monitor and operate it to avoid service loss, all with a single service level agreement.
On what inspired Arqiva to push D2C solutions using its OTT Live service, Godden explained: "The move to providing D2C solutions was a combination of utilising our expertise in delivering live content, plus customer demand for a method of monetising content OTT directly, and leveraging Arqiva's IP technology, which is widely used to efficiently contribute and distribute content throughout the market. A single booking with Arqiva will cover all contribution and distribution needs in all markets, and provide a single point of contact for both distribution to pay TV services and D2C offerings."
Sport direct to consumer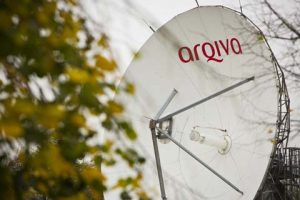 Arqiva has partnered with clients in the sports arena to aid them in going D2C. The company recently worked with BT Sport for coverage of the Europa League Final on YouTube. Arqiva and BT Sport have a long and successful partnership in delivering high quality sports content.  With the live content already on Arqiva's networks, the company provided back-up feeds for BT Sport's distribution deal with YouTube for the 2016 Europa League and Champions League Finals.
As to other sports-related projects Arqiva is working on this summer, Godden explained that the company's Satellite & Media Occasional Use (OU) team is providing solutions for the global delivery of many of this summer's high profile live sports. "Whether it's a one-off contribution service, the distribution of a weekly league, or a major international event, the team are delivering live content securely all over the world via our teleport, satellite and fibre network," he noted.
Arqiva also has a strong working relationship with Premier League Productions (PLP), a partnership between the Premier League and IMG, which produces and distributes all the Premier League's international programming. This includes coverage of all 380 Premier League matches each season, a catalogue of supplementary programming and the Premier League Content Service and a 24/7/365 High Definition 'Channel' for international licensees outside Europe.
"This summer we are excited and proud to be gearing up for another season of international distribution of the Premier League for PLP and IMG, which kicks off with Arsenal v Leicester City on 11th August," Godden noted.
PLP relies on the support of various experienced and skilled broadcast partners like Arqiva. Over the last nine years, Arqiva has applied a range of technologies and service enhancements to meet the needs of PLP and the international licensees. Advanced 'roll-off' filtering technology, for instance, allows the transmission of a higher bit-rate without any need for additional satellite bandwidth, providing the equivalent of a 15% improvement in efficiency.
Also, Arqiva's use of statistical multiplexing improves efficiency within each three-channel Main Match-Mux (consisting of World Feed; Wide Shot/In-Match ISOs and Interview Line/Tactical Camera). This increased flexibility has allowed PLP to maximise its available bandwidth and enhance the amount of content that is made available to the licensees as part of its core offering.
Growing revenues
On what is next in sport for OTT Live and where this market is going, Godden concluded: "An increased focus on distributing content in new ways to access new audiences will lead to new opportunities and methods of monetising content. OTT Live works across numerous business models – subscription, transactional and advertising – and we are looking forward to solving the challenges that our customers face in the sport world."
He pointed to the growth of e-sports, which has been stimulated by the rise of OTT. Newzoo estimated that revenue derived from e-sports will exceed $1 billion in 2019, a figure hard to ignore. He added: "OTT Live is also the perfect solution to distribute and monetise these events."
Moving ahead in the sports broadcast OTT market, Arqiva is cultivating relationships and spotting trends and challenges. In October the company is gathering together a panel of federations in Lausanne, Switzerland, to discuss some of the different approaches available to them. From a You Tube or Facebook Live offering to gain traction, to a pay-walled approach to events or seasons, or a combination of the two, the best approach is set to be discussed.
Godden concluded: "We are really looking forward to getting the views of the federations on the table so that we can tailor our services to meet their needs and help them to make the most of their properties."