Audio Insider Q&A: Audinate's Joshua Rush on latest network management solution and ongoing Dante success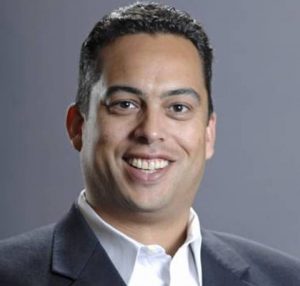 Long firmly established as the fastest growing IP-based media networking technology, Audinate's Dante has enjoyed a characteristically busy start to the year with several new introductions to the product range. As well as a new family of endpoint adapters for legacy analogue, AES3 and USB audio devices, Audinate has also made Dante Domain Manager network management solution available globally through authorised resellers.
With Dante Domain Manager, AV and IT professionals have the opportunity to define specific AV device groupings by room, building and site through the creation of independent Dante domains. Each domain has multiple access levels to improve network security, and enables scalability by allowing audio routing across multiple IP subnets. DDM is available in three editions (Silver, Gold, Platinum) to meet varying requirements and budgets.
The early weeks of the year have also seen Audinate introduce AVIO, a new family of endpoint adapters allowing audio professionals to easily connect analogue and digital audio equipment to Dante networks. The AVIO series features six new adapters including line-in and line-out analogue models, a bi-directional AES3/EBU adapter and a bi-directional stereo USB adapters.
In a new interview with SVG Europe, Audinate Vice-President of Marketing Joshua Rush reflects on the significance of the DDM launch and the current state of play regarding licensees as Dante continues to grow rapidly in broadcast, install and other pro-audio markets…
What would you say is the greatest single USP of the DDM offer?
While there are a number of compelling reasons to have a network management solution for your Dante network, the early feedback that we are getting is that the security feature is the top reason that customers are considering adding Dante Domain Manager. Across many verticals there is a strong need to restrict access to the AV network by user and role, protecting against accidental or nefarious changes.
In what ways do you think it will help to grow the Dante 'universe' across markets and applications?
We feel like Dante Domain Manager will expand the use of Dante in a number of ways. Firstly, it will enable adoption of audio over IP in verticals and with customers who have previously had security concerns. Secondly, Dante Domain Manager is the latest example of Audinate continuing to add software and services to the overall Dante solution that makes audio networking easier to use, more robust and more secure.
Can you give an update on the current licensee total for Dante?
We are now at over 400 licensees and more than 1300 commercially available Dante-enabled products.
What are your predictions for Dante in 2018 in terms of the large sports venue and entertainment spaces?
We think Dante Domain Manager will take networked audio to the next level in sports and entertainment venues. Take a stadium as an example…  Dante Domain Manager first and foremost provides an easy way to manage the often massive audio networks found in these installations. Secondly, through the use of domains, and the ability to restrict access to the domains, stadium operators now have an easy way to temporarily share audio with external groups, like a broadcast truck, without exposing access to their entire network.