Aurora Media Worldwide to lead broadcast production of new green esports race series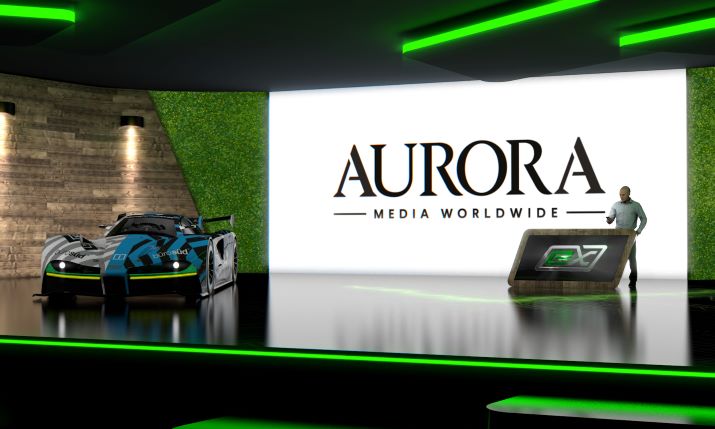 London-based sports agency Aurora Media Worldwide has been commissioned to produce programming for the RCCO World eX Championship, a new sustainability-led esports racing series.
Organised by Racing Concept Cars Organisation (RCCO) E-Sport, a Swiss startup, the RCCO World eX Championship combines motorsport, entertainment, innovation and sustainability.
The founders and chief executives of RCCO E-Sport are racing driver Mike Rockenfeller and Thomas Voigt, a communications expert.
Aurora is working to raise production quality overall as well as taking the lead in producing the series' new show, named #RacingForTheClimate.
The series is a blend of esports, hybrid real world and virtual world action, including sustainability and climate change awareness and education, underpinned by technological innovation.
The first episode of #RacingForTheClimate Season 1 with race action from the eX Prix of Great Britain at Silverstone will air on 11 March 2021 at 8pm CET on numerous international over the top (OTT) and broadcast channels, including RCCO esport partner, motorsport.tv.
The RCCO World eX Championship will reach over 107 million viewers worldwide with a media equivalence of over 22.5 million euros. These figures will grow before the start of Season 1 with more broadcast contracts currently in negotiation. #RacingForTheClimate is distributed by specialist EMPA.
"We're thrilled to be involved in the production of #RacingForThe Climate and the RCCO World eX Championship. These shows will combine quality esports racing competition with sustainability-led features, entertainment and fan interaction. That's a great mix and one which appeals to us as a sports producer," said James Hopkins, director of commercial development at Aurora Media Worldwide. "We're looking forward to helping RCCO E-Sport grow awareness of the fight against climate change with Aurora being an integrated partner in these initiatives."
"We are very pleased to have Aurora onboard for World eX. I know how professional they are after having worked together with them in Formula E," said Thomas Voigt, CEO and founding partner at RCCO E-Sport. "We want to create the most entertaining and technically advanced broadcast show in esports racing and Aurora will help us to achieve this."
World eX presenter Nicki Shields is also familiar with Aurora, thanks to her work with the agency on Formula E.
With exciting races and its focus on the future, the RCCO is also a promoter of technical innovations, a partner of exclusive key players in the automotive industry and a networking platform.
The project #VisionRCCO enables future-oriented companies to test and promote innovations and new technologies, among them a self-driving slot car. Electric concept cars of six different brands are competing in the 'big small' racing series, while the RCCO E-Sport Series is RCCO's first esports venture.