Austrian Football Federation launches new 'home of football' OTT service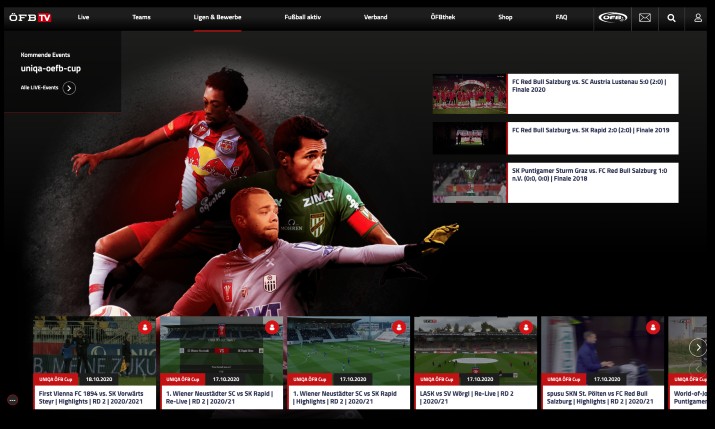 The Austrian Football Federation (Österreichischer Fußball-Bund, ÖFB) has launched an OTT service that will show live and on-demand coverage of men's, women's and grassroots football in Austria.
Working with StreamAMG, the governing body is hoping that the service, called ÖFB TV, will become the home of football in the country, with output ranging from the national team to amateur sides.
OFB organises the Austrian Women's Bundesliga, the UNIQA ÖFB Cup and the Austrian national teams.
The platform for the service was built, and is being operated by, StreamAMG in partnership with digital sports specialists Result Sports.
Bernhard Neuhold, the chief executive of ÖFB, said he was confident that StreamAMG would provide a "platform that gives fans a truly unique experience."
For the 2020-2021 season, ÖFB TV will show:
Live matches of National teams, Austrian Women's Bundesliga and the UNIQA ÖFB Cup
Coverage of national leagues, from grassroots and amateur competitions to the professional level
On-demand, exclusive and behind the scenes content from across Austrian football
ÖFB TV, which launched at the end of August, is available as a dedicated video-first website and on native iOS and Android apps.
StreamAMG's other projects include the FA Player and Matchroom Live, the multi-sport OTT platform for Matchroom Sport.