Avid customer vote reveals media companies' investment and technology priorities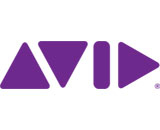 Avid has released the findings of the inaugural Avid Customer Association vote. Over 6,500 unique voters from over 4,000 organisations in 109 countries participated in the vote. Spanning the areas of creative applications, workflow solutions and emerging technology, it uncovered what will most significantly impact the future performance and success of Avid's customer community.
The ACA Vote revealed that the vast majority of media professionals (71.7%) are considering moving some part of their infrastructure or workflow to the cloud over the next two years — the most popular being remote access workflows (15.8%). Just 4.8% are considering moving their entire infrastructure and workflow to the cloud, highlighting the important role that hybrid cloud deployment models will play in the media industry's journey to the cloud.
A hybrid approach will also be important to the industry's transition to IP. Just over half of respondents (50.9%) are considering hybrid SDI/IP connectivity for new investments. 26.6% of media professionals are considering IP-only connectivity. Dynamic scalability is the most popular reason for considering IP video/audio (36.6%), followed by new high-bandwidth productions like UHD (28.8%) and format-agnostic workflows (16.3%).
High-resolution media formats are firmly taking hold, with the majority of media professionals (64.6%) expecting to implement 4K/UHD across their organisation within the next two years. OTT or internet delivery is by far the most prevalent delivery mechanism for 4K/UHD (50.7%), followed by theatrical/venue viewing (21.6%) and satellite or cable delivery (13.6%). Just 9.9% said terrestrial broadcast is their most prevalent form of 4K/UHD delivery. The biggest challenge to adopting 4K is the burden on storage capacity (31.6%), followed by the cost of adding/upgrading 4K capabilities (30.5%), and the negative impact on the real-time performance of creative apps (24.7%).
While most media professionals (73.3%) are creating content for multiple platforms, less than a third (32.3%) use a single online video platform for social media content distribution. The majority (67.7) use the social media service's online video platform, making content distribution cumbersome and inefficient. The top two most important drivers for investing in multi-platform content production are reaching new audiences (37.8%) and maximizing audience engagement (37.7%).
While more than half of media professionals (58.4%) said that virtual and augmented reality are important to their strategic growth plan, the vast majority (82.3%) aren't yet sure which business models to consider, and most (63%) have no plans to implement VR/AR over the next two to three years. The most appealing applications of VR/AR are entertainment (23.1%), live events (21.25), gaming (20%) and film (19.4%). 15-30 minutes is seen as the ideal length for VR/AR programming (29.4%), followed by 5-10 minutes (25.5%), less than five minutes (18.7%), feature length (16%), and one hour (10.5%).