Axon helps broadcasters and engineers to make the best of a bad situation
Normally television companies would be hectic right now, especially with sporting events, writes Axon CCO Karel van der Flier. Preparations should also be underway for the Tokyo Olympics – the biggest highlight of the broadcast sporting calendar.
But this year isn't normal. The Coronavirus pandemic has put the world on pause. Huge swathes of the world's population are in lockdown and virtually every major sporting event has been cancelled or postponed until the crisis is over.
As a result, fleets of Outside Broadcast vehicles are parked up for the duration and staff who would usually be hard at work delivering programming are being sent home for their own safety.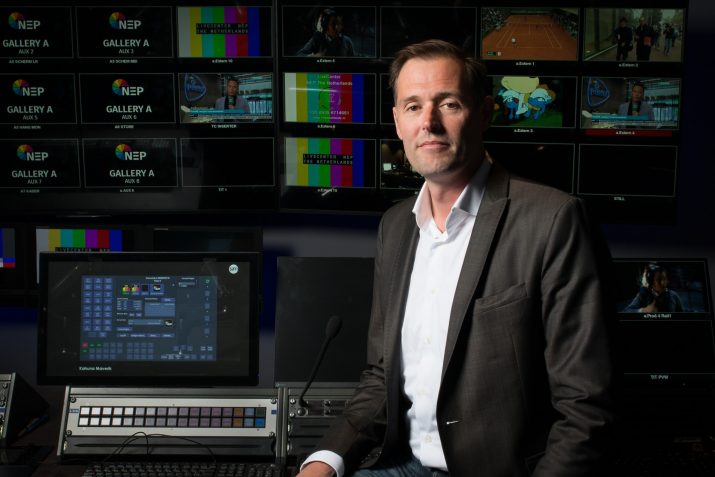 At Axon, we are fully aware of the impact the pandemic is having on our industry, on companies and thousands of freelancers, and we are asking ourselves and our customers how we can be meaningful. How can we turn negatives into positives by using this enforced downtime in a productive way?
Listening to our customers, many are using this time to perform maintenance, clean up their systems, and invest time in training their team. However, there is also a note of caution. On the back of everyone's mind is a financial question mark, as we're all unsure how long this will last.
We've been working on ideas inspired by our customers to facilitate and support training, system upgrading and maintenance schemes, without adding to the business insecurity.
We're proud to announce two new initiatives, designed for companies and also for freelance engineers. Both are ready to roll out 100% online.
Cerebrum GO training – now free
For some time now we have been providing training for Cerebrum to operators and recognised industry freelances via our Cerebrum Academy. These training courses are also open to systems integrators and engineering consultants who want to learn more about implementing Axon technology.
You can now follow an online course – Cerebrum GO, to become a workflow hero. Supported by our dedicated training team, this programme shows engineers how to use Cerebrum to prepare and run complex workflows with absolute ease. The step by step approach is easy to follow as it walks participants through system set up and shows them exactly what Cerebrum is capable of doing.
Cerebrum GO courses usually cost €500/£450 but because we recognise that many engineers want to use this enforced downtime productively, we are waiving our fee until the crisis is over.
Cerebrum GO courses are based on attention and skill levels so that participants have a structured framework in which to build on their existing knowledge. As these courses all operate online, they don't require participants to be in front of a Cerebrum installation (such as one on board a truck or in a control room).
This means they are ideal for the current situation where many engineers are stuck at home but at least have access to the internet. Each course culminates with an exam and participants who pass receive validation and a certificate.
By teaching the skills needed to install and commission Cerebrum, create bespoke workflows and understand more about the software, we can help engineers work faster and more efficiently. We are also preparing a database of certified Cerebrum engineers so that broadcasters know who has undergone proper training.
This is especially important for freelancers as it allows them to differentiate themselves in a competitive job market by giving potential employers the reassurance that they have the necessary skills to undertake challenging projects.
Cerebrum100 upgrade. Installation, training, support – free for 100 days
Normally companies interested in Cerebrum spend time with our experts and our training team, and buy a license for the software. We've ripped up the normal approach.
Now companies can check out the full Cerebrum experience without any commitment. Our investment is that any broadcaster can install the full latest version of Cerebrum, use the full library of templates, and have access to our experts and training teams online. And for 100 days, the license is free.
That gives companies enough time to experience the software, templates and our service without having to make any financial commitment. Any broadcaster interested in this offer should contact Axon for full details.
We really hope these measures will help the industry and give our customers the chance to use this downtime productively. No one knows how long the crisis will continue, but what we can all be sure of is that it will end eventually. And when it does, we want our customers to bounce back as quickly as possible, stronger and better able to deal with whatever the future brings.