Backlight shines with Gold SVG Europe sponsorship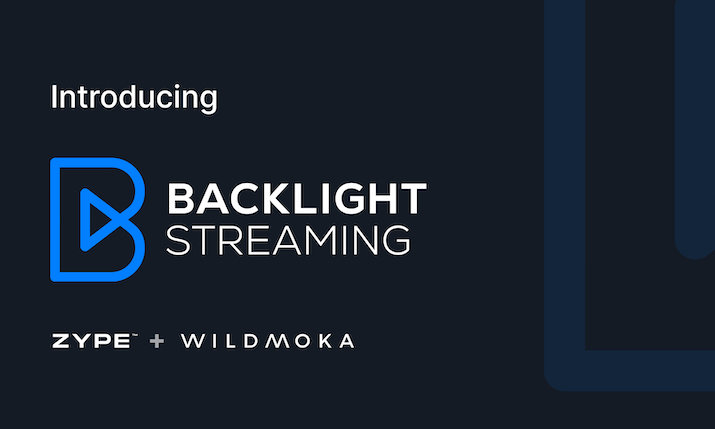 Global media technology company Backlight is now a Gold sponsor of SVG Europe.
The company recently announced a new organisational structure featuring two new divisions: Backlight Creative and Backlight Streaming. Backlight Creative includes the customers, products and teams from ftrack, iconik and Celtx, while Backlight Streaming includes the same from Zype and Wildmoka.
Since acquiring multiple fast-growing media technology brands starting in 2021, Backlight has operated as a holding company with each acquisition largely being run as independent business units. Backlight's new divisional structure aligns complementary teams and products around shared target markets, media workflows and customers, with the goal of driving innovation, customer success and continued growth.
"This new divisional org structure will enable Backlight to better serve our rapidly growing customer base with larger, aligned teams and differentiated, integrated solutions," said Ben Kaplan, president and CEO of Backlight. "The complementary nature and strategic synergies of our different acquisitions were central to Backlight's original strategy and have been proven out over the past 18 months. The entire Backlight team is excited about the value that this new organisational structure will drive for our customers."
Backlight Streaming delivers leading cloud-native solutions for OTT streaming, video management, clip creation, hyper-distribution and monetisation from its Zype and Wildmoka product lines. Leading media publishers, content providers and broadcasters rely on Backlight Streaming's full stack software solutions to ingest, transform, manage, distribute and monetise live and on-demand video to connect content owners to all marketplaces globally.
Ed Laczynski and Cristian Livadiotti, co-founder and CEO of Zype and Wildmoka respectively, are now divisional co-CEOs of Backlight Streaming.
Backlight Creative provides creative collaboration software including secure and efficient media management, production tracking, and integrated review and approval tools. Creative and video teams in film, TV, gaming, agencies and their clients rely on Backlight Creative's iconik, ftrack and Celtx product lines to streamline creative workflows and deliver their visions accurately, on time and on budget.
Media technology veteran Mike Green has been named the divisional CEO of Backlight Creative after serving as Backlight's chief growth officer since September 2021.