BBC Sport awards UEFA Women's Euro 2022 contract to Whisper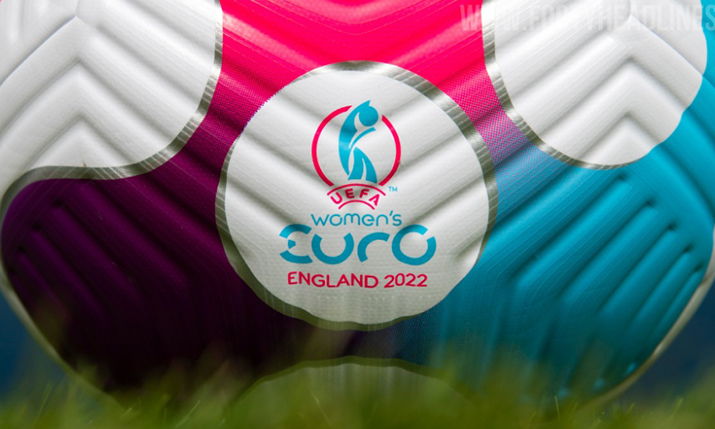 BBC Sport has awarded its contract for production of the UEFA Women's Euro 2022 to Whisper.
Whisper and BBC Sport intend to deliver an ambitious and sustainable home Euros that will include live BBC TV and iPlayer coverage of all 31 matches. All home nation games, both Semi-Finals and the Final, will be broadcast on BBC One and BBC iPlayer.
Whisper already produces the FA Women's Super League and the Women's FA Cup for the BBC, as well as delivering digital content across the UEFA Women's Champions League. It will draw on these key relationships as it seeks to deliver creativity and ambition that befits BBC's Match of the Day brand.
In line with many of its productions, Whisper has pledged to ensure its production team is at least 50% female, including Jemma Archer as editor, Kay Satterley as production executive, Bethan Evans as director of production and Kirstie Bennett as creative lead. The team will be overseen by Whisper MD, Mark Cole.
England will kick off the tournament against Austria on 6 July 2022 at Old Trafford, with the final at Wembley on 31 July, while Northern Ireland start their historic campaign a day later against Norway.
Cole said: "It's a huge year for women's sport and it's great for Whisper to be at the heart of one of the biggest moments of the summer. We are hugely passionate about women's football and excited about partnering with the BBC to deliver engaging coverage to big audiences with moments that unite the nation. We really hope our creative films, expert storytelling and innovative broadcast solutions will make for engaging coverage and help ensure that BBC will be at the heart of a UK-wide festival of football that can inspire the next generation."
Whisper also produces coverage of rugby union, cricket, W Series and the Paralympics.
The BBC also offers live TV coverage of the FA Women's Super League alongside the Women's FA Cup and various women's football services on radio and digital platforms.