PyeongChang 2018: BBC Sport reveals its Winter Olympics plans
Ahead of the start of next month's Winter Olympic Games in Pyeongchang, BBC Sport executive producer of major events Jonny Bramley reveals how the corporation plans to cover the action across the slopes and arenas of South Korea.
"We usually start our Olympics planning three years out, when we attend the OBS World Broadcaster Briefing," says Bramley. "This gives us our first taste of the venues and the geography of the Host City, and we can start to formulate our broadcast plans."
Those plans will see the broadcaster show coverage on BBC1 and BBC2 for an average of 19 hours a day during the 17 days of the winter games. In addition, there will be a Red Button channel available 24/7. BBC iPlayer will replay all of this content, and the Corporation will generate multiple video clips online and on social media. All of the digital clips for the web will be sourced from the TV output and then edited for the appropriate platform and audience.
To generate the output, BBC Studios will have both local and remote production set-ups.
"We will have a space in the IBC, and this will house our multi-platform production office, edit area, off tubes, gallery and equipment room," continues Bramley. "Our main operation will be a remote one, with acquisition on site but the bulk of the production, post-production, journalism and programme transmissions coming from MediaCityUK in Salford."
In addition, the BBC will have three editors on site specifically editing features which have been shot on location.
"Those craft editors will produce the high-end material we expect on BBC Sport at a major event. We also have shoot/edit producers on site to supplement this content. Our editors in MediaCity UK will be editing highlights, openers, trailers and other creative sequences."
Consolidated editing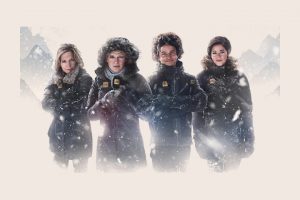 Both in South Korea and at MediaCityUK, Avid systems will be used for editing to allow the teams to finish off, if necessary, sequences started in Salford or on location and vice versa.
"For our edit suites, we'll be using Avid's Interplay MAM which will enable us to consolidate edits as we progress through the games freeing up valuable space on the edit storage. We will also use EVS' IPDirector to manage our nearline," explains Bramley.
"We tend to record all the OBS DX feeds we need for our post-production, and these will be transported to our base in MediaCityUK. If for any reason we don't have the footage available in the IBC or MediaCity UK we have significant file acceleration workflows in place to transport that footage to where it is needed. This includes making it available to all of BBC Sports platforms and BBC Nations and Regions."
The BBC does not plan to use any ISO cameras, as the cost is prohibitive and, says Bramley, the OBS coverage is perfectly adequate. "What we would do is ensure that at Curling, with multiple rinks, we can always select the rink featuring Team GB."
The main presentation in the UK daytime (0915-2000) will be from a studio in MediaCityUK. During the Pyeongchang daytime (0000-0915 GMT) presentation will originate from an apartment in PyeongChang. One camera will be used, which can also operate using RF in the Alpensia resort. A small Yamaha DM1000 sound desk will be used on site for remote mixing integration.
The gallery in Salford will add the branded BBC Sport presentation graphics including name supers, results, programme trails and additional creative elements. These graphics will be inserted using a standard Viz platform.
Coverage details
BBC Sport online will live stream all the key moments in HD to desktops, tablets, mobiles and Connected TVs, with audiences also able to watch live on BBC iPlayer or via the Red Button
BBC Sport online will also offer on-demand video clips, live reporting and analysis so that audiences can catch-up with the Games at any time by visiting the website or downloading the BBC Sport mobile or tablet app.
Clare Balding, Hazel Irvine, Eilidh Barbour and Radzi Chinyanganya (pictured, above) will front the live TV coverage
Daily coverage will be available from midnight until 8pm across BBC1 and BBC2 for the 17-day duration of the Winter Games.
Red Button will provide a full schedule of live and catch up coverage throughout
BBC coverage of the 2018 Winter Olympic Games in Pyeongchang starts with Clare Balding's Road To The Winter Games (w/t) on BBC2 on 8 February, followed by coverage of the opening ceremony on BBC1 on 9 February.
A version of this article was first published in November 2017. Additional reporting by Will Strauss.