BBC Sport in the chair for 2020 Six Nations tournament kick-off
According to BBC Sport lead director Matthew Griffiths, "it's always a privilege to work on the Six Nations as it's such a massive tournament. We love it."
Round one of the 2020 Men's Six Nations rugby kicks off this Saturday 1 February with Wales v Italy from the Principality Stadium in Cardiff. All of the fixtures in the Guinness Men's Six Nations will be available to watch live on free-to-air television. Fans in the UK can catch the games on BBC Sport and ITV Sport, while every Wales game will also be shown on S4C.
FR2 will be broadcasting every game in France, Virgin Media One has the honour in Ireland while DMAX holds the rights in Italy. In America, NBC Sports will be broadcasting every game of the Championship.
In the Men's Six Nations Championship the games are shared between BBC and ITV this year. It revolves around who is playing at home. If England, Italy, and Ireland are playing at home, then the game will be televised on ITV. However, if France, Scotland, and Wales are, then the BBC is televising the match. The share-out between the BBC and ITV means that BT Sport and Sky Sports are kept at bay until at least 2021.
In addition, S4C is also showing a number of matches across the senior men's, women's and U20 tournaments. All its matches are broadcast in Welsh but some also offer English commentary.
BBC One will show live coverage of eight matches from the men's competition on BBC TV, iPlayer, radio, online and mobile app. The Women's Six Nations also returns with selected games available to watch on BBC iPlayer and BBC Sport's digital platforms.
Viewers will also be able to watch the highlights every Sunday night on BBC Two and BBC iPlayer. All live programmes are available via the BBC Sport website and app, while there will be in-play highlights of BBC games and match highlights of every match shortly after the final whistle.
Other rights-holding platforms listed by Guinness Six Nations are Arena Sports, DAZN, Viasat Sport, beIN Sports, TV5 Monde (France matches only), Supersport, ESPN Sur, ESPN, Fiji Broadcasting Corporation, Movistar, Sport TV, Match TV, Romania Telecom, NC+, Ziggo Sport, NOS, GO, Nova Sport, DigitAlb and RugbyPass. Title Partner is Guinness and Partners are AWS and Tissot.
Batcam and Spidercam part of the match-day mix for BBC Sport
Matthew Griffiths will be in the director's chair for the five matches where BBC Sport with facilities partner Telegenic provide the Six Nations world feed – three Wales home games in Cardiff and two Scotland home games in Edinburgh.
"We are hoping that this year we will have dressing room cameras plus cameras in the coaches boxes – these are things we've all been asking for on the Six Nations for a long time," Griffiths told SVG Europe. "I think, post-Rugby World Cup, the Six Nations have got everyone together and it looks like they are all in agreement. These will be exciting additions, especially to be able to see the coaches reacting during the game.
"We're also using a new Batcam, which is our drone camera. They've developed a new lens with a big zoom so we can get a little bit closer to the action. It will be exciting to see how that looks. We'll use it in Cardiff and Murrayfield – obviously, we don't do Twickenham, which is ITV. And we don't do the game coverage in Paris – that's our French colleagues.
"We have three games in Cardiff and we'll also be using Spidercam on all of those, plus two games in Edinburgh. Spidercam is great for place kicks and great for set pieces – but personally I would never stay on it longer, really, than the throw-in to the line out," said Griffiths.
"The most important thing with coverage of rugby as a live sport, particularly, is geography. If you don't know where you are on the pitch, what's going on is almost irrelevant. You've got to give the audience geography and context.
"We'll be using Ref Cams again, and the assistant referees have cameras on them as well. We haven't used those cameras an awful lot, but when we do use them we get great shots. The assistant referee cams were something we introduced last year.
"We've also got corner flag cameras, which of course give great shots when you have someone crashing into them while scoring in the corner. We've had those for the last couple of seasons – that was something that came out of the 2015 Rugby World Cup.
"The corner flag cameras, of course, are very important for the TMO," Griffiths continued. "The TMO is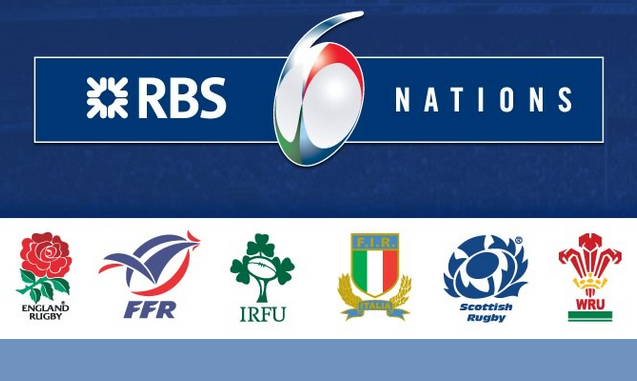 crucial to our game now, so we have to ensure our cameras are doing the proper job of work to ensure the coverage is right, for example on the player's feet when they are near the touch-line – things like that. You know that when you go to the TMO those camera angles are going to be crucial for those decisions.
"The TMO is again totally independent from us, with his own LSM operator. He can look any angle he wants to look at, with access to all of our cameras – which is about 28 to 30 match cameras, including all the minicams.
"Telegenic are our facilities partner again; we've had a great relationship with them over the last number of years. Obviously they do the Premiership Rugby in England as well, so they're in rugby week in and week out. It's good to have their expertise on-board," said Griffiths.
"Probably what we learned from the Rugby World Cup is that these games are massive events – so it's as much about getting across the atmosphere and the crowd as it is the players on the pitch. Last year for Wales v England game we got nine million viewers – which in today's TV terms is a massive number.
"Six Nations is one of our crown jewels – we love it and it's fantastic for us. We're always blown away by the numbers it gets. Everybody tunes in – it's one of those events that proves how important sport can be to bring people together.
"It's got to be free to air; even if we weren't doing the Six Nations I would still want it to be free to air, because it would be a real shame if everybody didn't get to watch the big moments in some of those big games," he said.
Six Nations to stay on free-to-air TV until at least 2021
Last September The Times reported that private equity firm CVC had 'entered into an exclusive period of negotiation' with the Six Nations and agreed in principle to buy a 15 per cent share in the six rugby unions' commercial arm for £300m. The European tier 1 countries decided to pool their businesses into one commercial entity, meaning that the private equity firm would own a share not only of the Six Nations Championship, but also the autumn internationals and summer tours.
While reaction at the time suggested that Six Nations rugby could be lost to free-to-air television after the completion of the current rights cycle in 2021, a Daily Mail report from 21 January indicated the Six Nations is set to stay on UK terrestrial from 2022, 'with the BBC and ITV confident of retaining the rights when the tender process begins next month'.
New investors CVC Capital Partners 'had hoped to land a bigger contract, by taking some or all of the tournament to satellite television, to begin the process of recouping some of their proposed £300 million investment,' according to the Daily Mail. 'But the private equity company's purchase of a 15 per cent stake in the Six Nations has yet to be completed ahead of the impending rights auction.'
Men's Six Nations fixtures for 2020
Round 1
Wales v Italy, Saturday Feb 1, 2.15pm GMT
Ireland v Scotland, Saturday Feb 1, 4.45pm
France v England, Sunday Feb 2, 3pm
Round 2
Ireland v Wales, Saturday Feb 8, 2.15pm
Scotland v England, Saturday Feb 8, 4.45pm
France v Italy, Sunday Feb 9, 3.00pm
Round 3
Italy v Scotland, Saturday Feb 22, 2.15pm
Wales v France, Saturday Feb 22, 4.45pm
England v Ireland, Sunday Feb 23, 3.00pm
Round 4
Ireland v Italy, Saturday Mar 7, 2.15pm
England v Wales, Saturday Mar 7, 4.45pm
Scotland v France, Sunday Mar 8, 3.00pm
Round 5
Wales v Scotland, Saturday Mar 14, 2.15pm
Italy v England, Saturday Mar 14, 4.45pm
France v Ireland, Saturday Mar 14, 8.00pm
Women's Six Nations fixtures for 2020
Round 1
Sun 2 February, Ireland v Scotland
Sun 2 February, Wales v Italy
Sun 2 February, France v England
Round 2
Sat 8 February, France v Italy
Sun 9 February, Scotland v England
Sun 9 February, Ireland v Wales
Round 3
Sun 23 February, Wales v France
Sun 23 February, England v Ireland
Sun 23 February, Italy v Scotland
Round 4
Sat 7 March, England v Wales
Sat 7 March, Scotland v France
Sun 8 March, Ireland v Italy
Round 5
Sun 15 March, Wales v Scotland
Sun 15 March, Italy v England
Sun 15 March, France v Ireland