BBC Wales set for Olympic Torch Relay strike on 25 May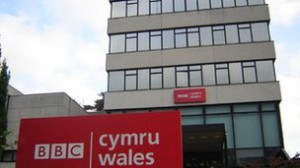 The BBC reports that unions representing journalists and technical staff at BBC Wales have called a 24-hour strike on the day the Olympic Torch Relay arrives in Wales. Members of Bectu and the NUJ are walking out over the dismissal of a member of staff, who they claim was targeted due to their union activity. A BBC Wales spokesperson has said the corporation is "committed to resolving the issue."
The strike is due to be held on Friday, 25 May.
"The industrial action is in protest at the decision by the BBC to dismiss the chair of the Bectu branch at BBC Cardiff, Heidi Williams," saids Bectu Assistant General Secretary Luke Crawley.
"Members were outraged at the decision to dismiss their long-serving branch chair and asked to be balloted for strike action."
Crawley said both Bectu and NUJ members voted for strike action. Sue Harris, NUJ national broadcasting organizer, says, "NUJ members are determined to stand shoulder to shoulder with their Bectu colleagues."
To read the complete story click here.