Belgian bank to make 'near live' Pro League clips available via mobile app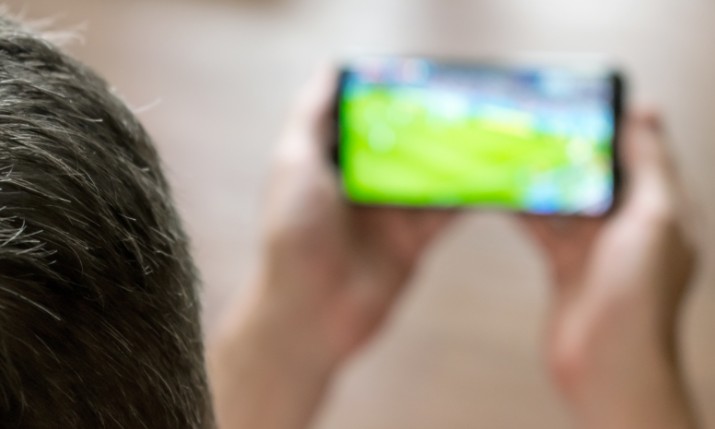 The Belgian bank KBC has acquired the exclusive rights to show 'near-live' clips of the Pro League for the next five seasons and will make the action available via a mobile app.
As a result of the deal, which has been agreed in partnership with Eleven Sports, both KBC customers and non-customers will be able to use KBC Mobile to view goals and non-exclusive highlights during matches in Belgium's top flight.
They will also be able to watch full highlights packages at the end of the football weekend.
Football fans in Brussels and Wallonia will receive the same 'Goals Alert' service on KBC Brussels Mobile and CBC Mobile.
The service will be free to all KBC-Plus account holders.
Patrick Tans, the senior general manager of banking products and transformation at KBC Division Belgium, said: "We are developing KBC Mobile into an open platform that is easily accessible to every consumer and offers real added value. Now we want to go one step further. It is common knowledge that football connects and brings people together, it is also the most popular sport in Belgium.
"Moreover, we see that people have less and less time. People expect it to be made easy for them, that they don't waste time but are kept abreast. This is exactly what we want to respond to. We want to offer a customer-friendly solution for the large group of football fans who do not have the time to watch a full match, but would like to stay informed."
Guillaume Collard, the managing director of Eleven Sports Belgium and Luxemburg, added: "We want to bring Belgian football to as many fans as possible. Today football is not only consumed in a linear way on TV, but is being watched more and more digitally, in a fragmented way, especially by young fans. That is why we are delighted to announce this partnership with KBC. Eleven also stands for innovation.
"The fact that a bancassurance company is launching a service in its app to bring Belgian football even closer to football fans fits in perfectly with our strategy in this area."
Eleven Sports has the exclusive rights to show the Pro League in Belgium for the next five seasons, starting with 2020-21.