Birmingham 2022: Sunset+Vine hails success of Commonwealth Games training scheme
Legacy is a word often associated with largescale, multisport events. While the emphasis is usually on stadia and what happens to infrastructure after the final medals have been presented, the focus for Commonwealth Games host broadcaster Sunset+Vine has been on nurturing the next generation of talent.
In Birmingham over an 11-day period, Sunset+Vine has produced around 3,000 hours of coverage for rights holders, including some 2,000 hours of live sport, a 24-hour Games channel, six multichannel feeds and two highlight shows a day, as well as a host of clips for sharing on social media.
Some 1,500 staff and crew were tasked with delivering that content, and while many of those were experienced operators from some well-known organisations, including production services partners like Cloudbass, EMG, Gravity Media and NEP, there were also 150 people with some very limited experience working on the Games.
As part of its commitment to provide host broadcast coverage, Sunset+Vine partnered with Birmingham City University, Create Central, WMCA and Solihull College to deliver the Host Broadcast Training Initiative (HBTI), a scheme focused on diversity and the recruitment of trainees from Birmingham and the surrounding area. The aim is to leave a legacy of a skilled, diverse and inspired workforce to fuel the next generation of TV industry professionals in the Midlands.
"Broadcasters and others in the industry know we're running this scheme and how we're running it, so it's a really good thing to have on a CV."
HBTI director Emma Riley said one of the first tasks was to agree on what 'underrepresented' means. She says: "We referred to the description of underrepresentation that UK broadcasters use, which is people from a diverse ethnic background, registered disabled or from a lower socio-economic background. Our target was 50%, but we have achieved a figure of 62%.
"That wasn't through any design necessarily but was achieved by targeting schools and sports fans in the region; we went to the squash, badminton, table tennis and hockey clubs – all of the Commonwealth sports. We went to sports associations in Birmingham and Coventry (20 miles east of Birmingham) and asked, 'have you ever thought of turning your love for sport into a career?' And that approach was a really good leveller. We knew that if they had a love for sport, we could begin with that and teach then the TV bit."
The roles at the Games – all of which were paid – included production coordinators, media managers, camera operators, edit assistants, loggers, live gallery PAs, assistant floor managers and technical roles with Sunset+Vine's outside broadcast suppliers. However, before making it to Birmingham, the trainees had to attend a series of bootcamps to boost their broadcast knowledge.
There were 350 applicants for the training scheme, some without any media experience while others were students, graduates or recent alumni of Birmingham City University, the University of Birmingham and the University of Wolverhampton. Once accepted on to the course, they attended workshops in the months and weeks before the Games to learn about live sport production and receive an overview of the roles available during the Commonwealth Games. Then, they progressed to specific training, with loggers for example spending time with Timeline in London while others gained experience at other Sunset+Vine productions, including the Diamond League athletics, cricket, football, rugby, and mountain biking.
"It meant that when they came here, they already knew what to expect," says Riley. "There isn't really anything like this, so we just tried to give them as much experience as we could on different events so that at least an OB compound wasn't new to them, or who sits where in a gallery."
In total there were around 100 trainees based at the IBC, with the other 50 working at venues around Birmingham. Speaking with SVG Europe in the IBC at the NEC in Birmingham, Riley says the training and preparation paid off.
"They have all hit the ground running and none of them have been too overwhelmed. I mean, this here at the IBC is a lot; if you've never worked in TV, this is a lot to take in. There were assistant floor managers and PAs, which are really specialist, frontline jobs. That's a big thing for a trainee to take on during a massive international event But none of them have been overwhelmed. It was a big gamble for us, really, but it's worked because we put a lot of effort into training and work experience."
Sunset+Vine managing director David Tippett says that through the bootcamps and experience working on the Games, trainees have been able to develop potentially fruitful relationships with Sunset+Vines and many of its production partners.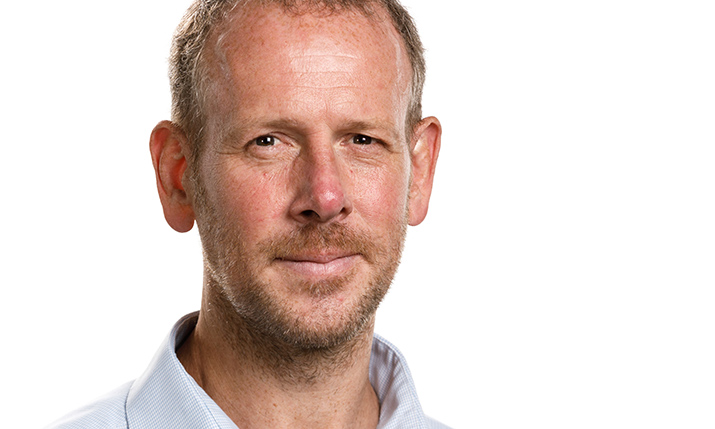 "That means that when a company like Timeline has a vacancy, they might already know of a particular person and how they work on the job. And it's the same with us and our HBTIs in production. The unfortunate thing is we have 150 trainees; some will leave with full time jobs, others will walk away in a much, much better position to get a full-time job. Broadcasters and others in the industry know we're running this scheme and how we're running it, so it's a really good thing to have on a CV."
Some five days into the games a number of trainees had already been offered full-time positions, says Riley. "We've already got a commitment from three OB companies that they'd like to employ the six or seven trainees they are working with, so they will be up and running and we're only halfway through the games. Someone has also been offered a job with Premier League Productions; they have already used their role on the games to get themselves a job, and that's the idea, to use this to launch their careers.
"A lot of these [OB] companies can teach what they need them for those juniors, who just they need the right attitude and willingness, and they need the commitment. Yeah, and I think what we were able to give them is those people who had that."
Read more BBC R&D strikes two firsts in 5G trial at Commonwealth Games 2022
For various reasons, some of the potential trainees didn't make it through the boot camps, either because they weren't aware of the magnitude of the event ("we didn't want them to arrive glassy-eyed", says Riley). Also, because of the timescales involved, with the process beginning a year to six months ahead of the games, some had already found other work by the time the Games began.
The initiative has also served as a reminder of the commitment and support needed to break into the industry. "A lot of people here have another job and had to take 10 days annual leave to come work and told their employer that that's what they were doing. But some of them, for whatever reason, couldn't do that. And so they had to drop out because ultimately, we're offering 12 days' work."
Careers day
Riley, who is based in the Midlands and has been working on the training initiative for the past 18 months, says the next stage after the Games is to host a careers day for trainees hosted by stakeholders of the training initiative along with local employers. To hopefully increase the range of options for trainees, the scope of the event will be broadened beyond live sport to include other TV genres, such as entertainment and drama.
While the Midlands is not overly populated with sports production and OB firms, that's not necessarily a problem, says Riley. "There are OBs all around the country, and if you're flying out to Australia to work on the cricket then it's not so important where you live. I think the message on the legacy day will be that embracing a more portfolio career isn't a bad thing, that you need to be flexible and that you can bring learnings from one genre to another."
The 2022 Commonwealth Games took place 28 July to 8 August in Birmingham.
---