Blackmagic helps create innovative entertainment for the FIFA Arab Cup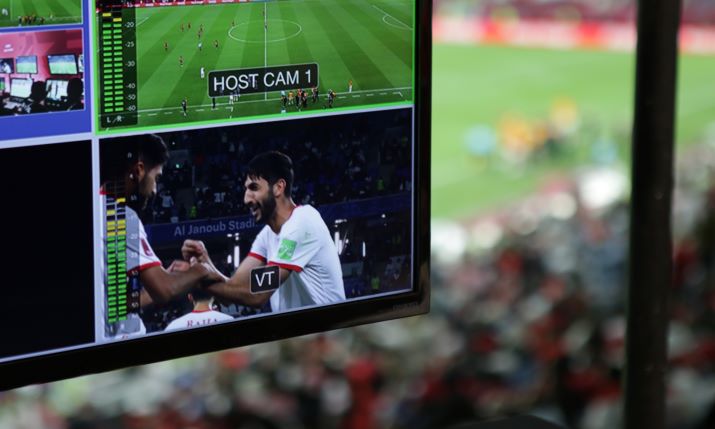 Kicking off a busy period of international football events in the region, the FIFA Arab Cup took place at the end of 2021, attracting record in-stadium spectator numbers for football fixtures in Qatar with the overall figures standing at 571,605.
Production and content specialist, Tell, helped to deliver infotainment coverage in the six stadia hosting the Cup's 30 matches.
As well as providing onsite crew, Tell assembled five bespoke flyaway kits to handle a mix of multicam match coverage, replays and VAR, commentator analysis and interview angles. It also took care of advertising, broadcast graphics and statistics going out to big screens throughout each venue.
The systems were all built in the UK on tight deadlines and then shipped out to Doha. The business was approached for the job at the beginning of November, with the need to create its solution and get it to the Middle East before the first match it would work on, which was 30 November. However, shipping -with assistance from Q22, the local organising committee – took just five days to get into the country.
Tell's technical director, Tom Ellis, said that the PPUS were all based around the ATEM Constellation 8K production switcher from Blackmagic. It offered extensive inputs and outputs to support the creation of multi source packages. This meant Tell could "pack lighter" without sacrificing any elements of its delivery.
Ellis adds: "We wanted to ensure that the live PGM mix gave spectators every insight needed to enhance their match experience, keeping it fresh and energetic to match the tournament's fun vibe; there was even a DJ cam for us to mix in!"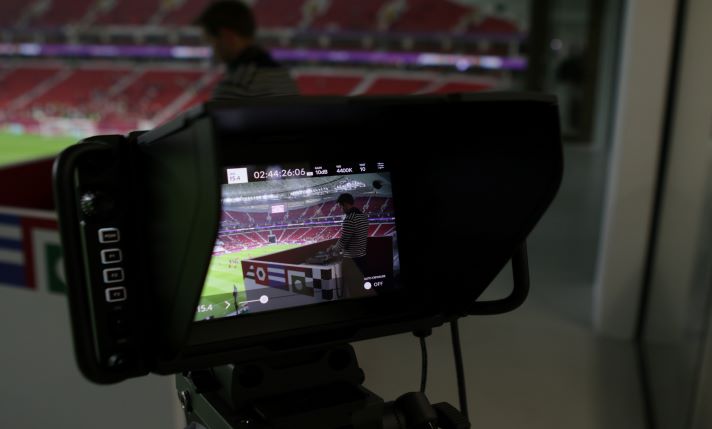 Each venue had a pair of RF cameras and four Blackmagic Studio Camera 4K Pro pitch side with presenters and on gantries for crowd shots, as well as broadcaster match coverage.
Gravity Media supplied Simply Live Servers for each stadium. These were also input into the flyaway kits, complete with ATEM Constellation and ATEM 1M/E Advanced Panels. Feeds were delivered to the stadium bowl, the IBCC at Al Bayt stadium for monitoring and recorded to SSD using the HyperDeck Studio 4K Pro, for FIFA to use for training and development.
"Working at such a busy and energetic tournament, it's clear to see just how many people are needed to make an event like this, and our team had an incredible experience," concluded Ellis.
"Small, nimble production companies like ours need reliable, cost effective and flexible solutions to allow them to deliver intuitive and engaging content. Blackmagic Design is a lifeline to companies like ours; the technology enhances our creativity and allows us to take on a huge variety of projects, both hybrid, live or in-venue."