Broadcast Solutions renews SVG Europe Bronze sponsorship ahead of diversification of business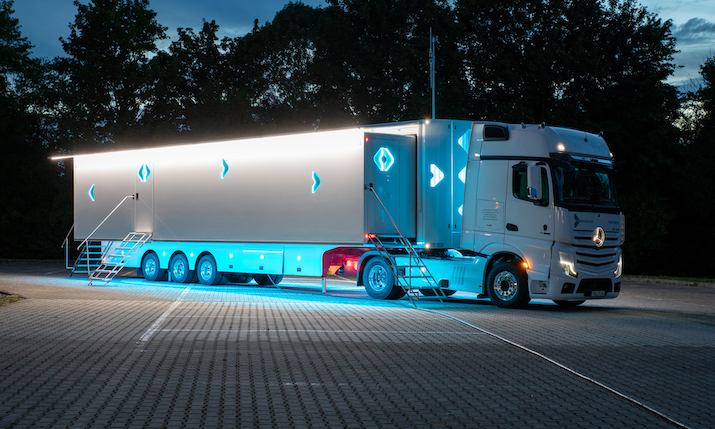 Systems integrator Broadcast Solutions has renewed as a Bronze sponsor of SVG Europe.
Headquartered in Germany, Broadcast Solutions is one of the leading media technology and systems integration companies in Europe, Africa and the Middle-East. It specialises in mobile, fixed and hybrid installations for broadcasters, production houses, enterprise and government organisations.
It is also one of the largest OB manufacturers in the world and has successfully delivered hundreds of broadcast and media projects on a worldwide scale. Based on its expertise in live production, the company is also active in product design and has developed the hi – human interface, the next-generation software control layer for studios and media facilities that is already widely used in OBs and studios around the globe.
According to Antti Laurila, global sales manager at Broadcast Solutions: "Broadcast Solutions changed from a 'classic' OB manufacturer to a solution provider for the broadcast and media industry. This shift will see its results with the company offering product, workflow and systems integration solutions with production support on a wider scale. We continuously strive to offer our customers best-of-breed solutions to make their work as easy and effective as possible.
"Of course, the sports broadcasting industry plays a major role in our business, and SVG Europe is the place to be for networking, meeting people (online and hopefully in the flesh soon) and discussing the next developments in sports broadcasting."
Established over 15 years ago, Broadcast Solutions is a privately held company with offices throughout Germany as well as in the UK, Hungary, Nordics, Ukraine, Russia, the United Arab Emirates and Singapore.
Find out more about the benefits of SVG Europe sponsorship.