BT Group announces new consumer unit to deliver UK's first converged products and content
BT Group has announced the launch of a new Consumer Business Unit, as well as making over 20 further announcements today in its bid to reinforce the company's commitment to be a leader in converged offerings delivering innovative services.
After weak results reported by the business last week, BT Group has announced its new Consumer Business Unit, made up of BT, EE and Plusnet. The unit will keep customers connected by bringing together the best of mobile, broadband and Wi-Fi networks through first-of-their-kind converged products, and is committing to provide the best service and the widest choice to customers across the UK.
Consumer is now bringing together its mobile, broadband and Wi-Fi networks into one smart, digital network that will give customers seamless connectivity wherever they go. The new converged, smart network – which will be the first of its kind in the UK – is scheduled to be completed in 2022 and will enable a new era of connectivity for the UK.
A key element of the announcements, said Paolo Pescatore, VP multiplay and media at CCS Insight, is this "single smart converged network," combining BT's vast fixed and mobile assets. "The ultimate goal will be to offer users ubiquitous coverage regardless of connection type inside the home or while out and about. Encouragingly, Marc Allera [CEO] and his team are taking a broader role beyond mobile and individual consumers and more about household telecom requirements."
The new unit is now an aggregator of content, including BT Sport. BT TV will include the Amazon Video app in addition to Netflix and customers will be able to access Now TV from 2019, giving them the widest range of content on any set top box in the UK. BT will be the first major UK TV platform to offer Prime Video through its set-top boxes, allowing Prime Members to access thousands of TV episodes and movies. The new BT TV App will allow customers to download and play content on the move for the first time, and will also be available on many more TV and digital platforms including Samsung Smart TVs, Apple TV and Google Chromecast.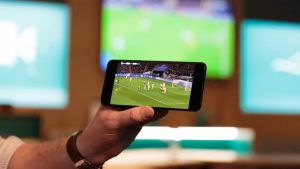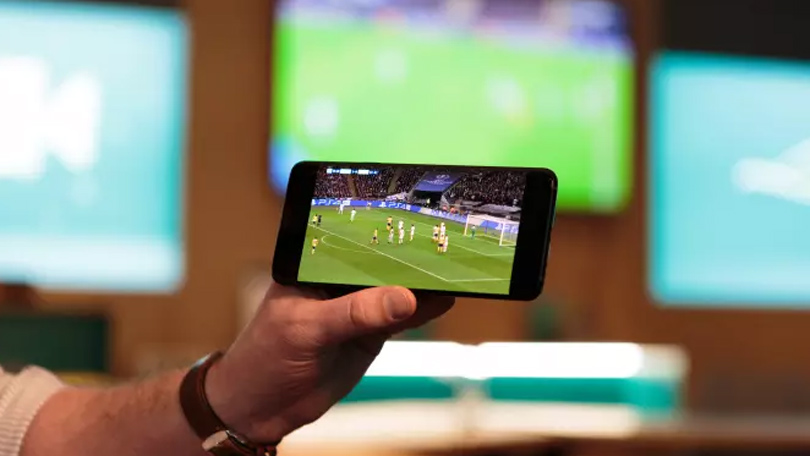 Pescatore continued: "Arguably, the biggest partnership announcement is with Amazon. BT will be the first UK telco to offer Amazon Prime video to its customers. The move to support Amazon Prime video positions BT TV as an aggregator of content services including Netflix and Now TV from next year. We believe that this will turn around its fortunes given that BT TV has recorded losses for the last two quarters and subscriber growth over the last couple of years has been lacklustre."
Tying consumer technologies together and in time for the next football season, EE customers will be able to access new BT Sport app features, including the ability to cast direct from their mobile to their TV with inclusive data. EE will also offer Google Chromecast as well as Apple TV to make it even easier for customers to share content from their mobile to the big screen. EE customers will also be able to access a range of new mobile TV experiences throughout the year, with more details to be announced.
Added Pescatore: "The BT Sport service still remains hugely successful, which BT must leverage across its brands. These latest announcements go some way to achieving that and expect more ahead of the new footie season. It's a great asset to help BT drive innovation as a way of standing out in a crowded and cut-throat market."
BT is launching BT Plus, bringing together home broadband, mobile and Wi-Fi capabilities into one converged plan, with one simple bill. EE is launching new converged ultrafast home broadband plans over broadband and 4G, which include 4GEE Backup and Home Move. EE is also showcasing a prototype for a new category of converged broadband, EE Hybrid Broadband technology. The UK's first truly hybrid home broadband combines the superfast broadband network with the 4G network to give customers consistent and reliably fast broadband speeds, even in areas with traditionally slow broadband speeds or at peak times. The hybrid technology ensures customers are always connected, as one technology will take over the other in the unlikely event of a fault.
Consumer will make ultrafast broadband with speeds up to 314Mbps available to even more homes, up from more than one million homes eligible BT Consumer customers today. BT's Ultrafast broadband comes with a unique guarantee of speeds of more than 100 Mbps. EE will offer ultrafast broadband to customers this summer.
Consumer will also increase mobile customers' 'Time on 4G' to 99% by 2020, and be first to market with 5G mobile to complement 4G, while BT is also boosting the power of its public Wi-Fi. Wi-Fi and mobile will combine to give BT customers the most reliable connectivity in the UK, both on the go and indoors.
"Following last week's disappointing results, this strategy update sets the course for the new consolidated BT Consumer Brands division led by Marc Allera," continued Pescatore. "This growing unit is very well positioned to be a leader in the changing UK multiplay market. This is a good first step but further changes and tough decisions still await Mr Allera and his management team.
"This update provides a much needed boost to the BT Group, given the widespread negative publicity it has endured in recent months," continued Pescatore. "More importantly the new structure and strategy provides better clarity on the future direction of the consumer segment which has been in limbo for some time. Overall, there were few surprises with the strategy for the new Consumer unit. Consistent with the group strategy, the consumer unit will continue with a multi-brand approach, heavily focussed on convergence by exploiting BT Group's vast network assets, to deliver new convergent products while focusing on customer retention."
Marc Allera, CEO of BT's Consumer business, said: "BT runs the UK's most advanced mobile and broadband networks, but our customers demand better connections, and the best service no matter where they are. We're investing across BT, EE and Plusnet so that we can provide our customers with the widest choice of products and services, on the best networks, and with the best service in the UK."
"We're beginning our journey to create one converged, smart network built on our fixed and mobile networks, going beyond 4G, 5G, Wi-Fi and ultrafast broadband to seamlessly connect our customers wherever they are to the things that matter most to them."
BT is keeping its three distinct brands at this point, each of which caters for specific segments. Added Pescatore: "However, we reiterate our belief that at least one will be dropped in the medium to long term. More so with these latest announcements which will see a greater presence of the BT brand on the high street and the first combined convergent product led by the BT brand, BT Plus."
BT Plus is the UK's first fully converged service offering. It is positioned as a premium offering, and, said Pescatore, "it is a modest start but we expect more competitive offers to emerge".
Mobile operator arm, EE, will lead BT's move into the smart home landscape by taking an open approach in supporting the leading platforms. EE will become the first UK network to support all major Smart Home ecosystems with new, strategic partnerships with Hive and Nest plus a wide range of smart cameras, thermostats, sensors and lighting, providing options for customers whether they prefer Hive, Google, Apple Homekit, or Alexa smart home ecosystems. EE's new Smart Home range will be available online, in select EE stores and over the phone from 1 June. "The customer is at the heart of this strategy. Marc's drive for simplicity and focus on the customer will help increase loyalty among the more than 30 million users currently served by the combined brands in the UK. This is consistent with the approach he took when leading EE and he is now extending this into the larger consumer unit," Pescatore noted.
To provide customers with the most exciting products and experiences, Consumer is also launching a new business unit dedicated to partnering with the most innovative companies in the world. This unit will introduce new products and services, from the best content, the latest smartphones and smart home technology, and will create new experiences for customers including the ability to add payments for products and a wide range of services to their mobile bill.