HDR added as BT Sport updates small screen mobile app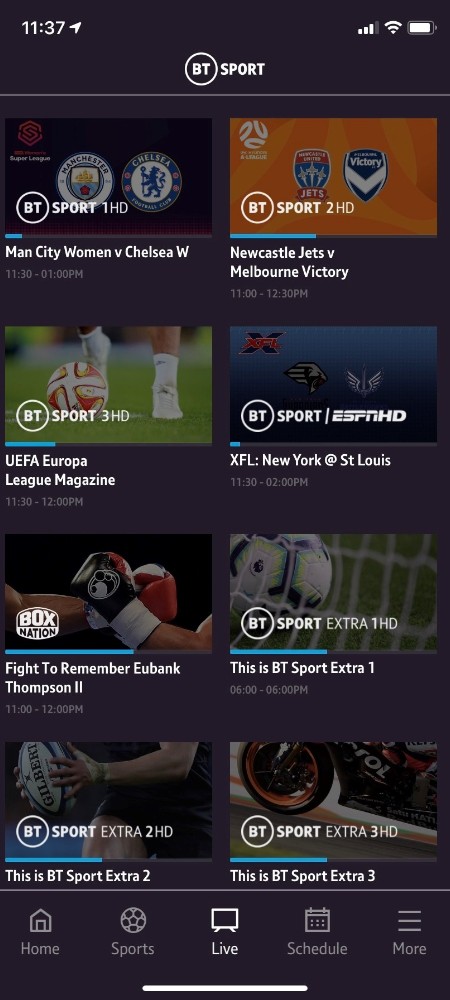 BT is updating the BT Sport app for small screen devices such as mobile phones and tablets, enhancing the viewing experience for its customers with a range of new features including HDR picture quality and replays from multiple angles.
BT Sport customers can now update to the latest version of the app to take advantage of new features including an improved interface featuring an ever-present menu allowing for easy navigation around the app, and a simple carousel layout so customers can easily browse content.
The app's enhanced video player, which allows customers to take control of their own viewing experience with features such as an interactive timeline and replays from multiple angles, in-game stats, and VR360, has also been updated. For the first time the enhanced video player now offers programming in HDR picture quality. Additionally customers will see a new interface offering a simpler way of accessing stats and line ups while still viewing the live action.
The enhancements are the latest viewing improvements delivered by BT Sport. Earlier this year BT announced the integration of its enhanced video player for UFC and WWE events, meaning viewers can watch full event replays immediately after the live broadcast and easily find the fight they want to view through the enhanced player's 'chapters' feature.
Earlier this season, it launched BT Sport Ultimate, which provides the best picture quality depending on customers' device or connection.
Pete Oliver, managing director, marketing, of BT's consumer division, said: "We know our customers love the BT Sport App and we're always looking to provide the absolute best viewing experience for our customers. We hope this update, a video led design, along with HDR on our enhanced player, will make the BT Sport App even better for our customers."
The BT Sport App is not available to Virgin Media customers who subscribe to BT Sport.