BT Sport staff that transferred to Warner Bros. Discovery in joint venture deal now at risk of redundancy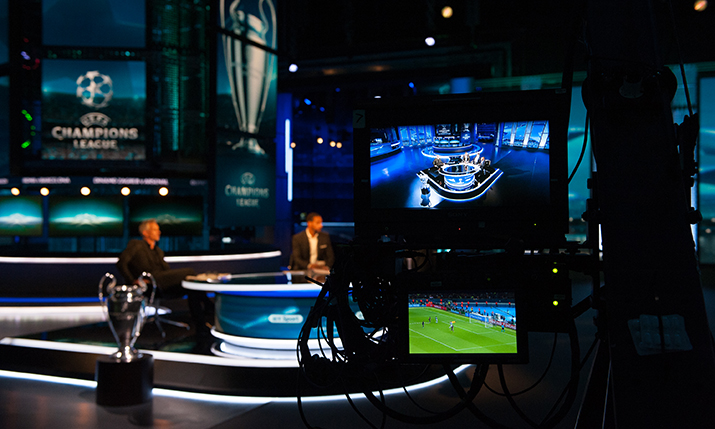 Over 200 BT Sport staff that transferred to Warner Bros. Discovery in November last year as part of the broadcasters' joint venture are now at threat of redundancy.
BT Sport staff involved in the transfer have been informed by Warner Bros. Discovery that their jobs have been dissolved. They are now able to apply for roles at the Warner Bros. Discovery-run joint venture, or leave the business.
A source from BT Sport told SVG Europe how staff were notified of the situation: "It was such a surreal experience; we were called to a Zoom meeting and matter of factly told that every job in BT Sport had gone, and we could apply for another job in Warner Bros. Discovery or leave. It was done without a trace of empathy."
The production and operational assets of BT Sport were transferred to Warner Bros. Discovery under the terms of the 50:50 joint venture when the deal closed. Warner Bros. Discovery therefore manages the day-to-day operations of the new business.
The 200 staff affected by the redundancies are the result of a review of the business following the creation of the joint venture. They include those based at BT Sport's Stratford base, which may close at the end of the lease on the building later this year with operations moving to Warner Bros. Discovery's other UK locations in Chiswick and Stockley Park, as well as those affected by the integration of the two business.
However, Warner Bros. Discovery stated there are new roles that have been created by the establishment of the joint venture, and that BT Sport staff will be given priority over others to fill those roles. A consultation period is now beginning on this process.
A Warner Bros. Discovery spokesperson commented: "A consultation with representatives of BT Sport employees is underway. This results from the expiry of BT Sport's lease in Stratford and move to Warner Bros. Discovery's (WBD) existing facilities, as well as a proposed reorganisation of the business.
"Finding operating efficiencies was envisioned by the BT and Warner Bros. Discovery joint venture and is critical to maintaining our competitiveness in a fast evolving and competitive environment. BT Sport employees have priority for the new roles that have been identified within Warner Bros. Discovery's sports organisation and broader business.
"Given the consultation is ongoing, it would not be appropriate to comment further at this time."
All staff that do not find a new role within the joint venture will be given redundancy.
The union, Prospect, said it, "is deeply concerned that Warner Bros. Discovery (WBD) is proposing to put all BT Sport employees at risk of redundancy".
Prospect national secretary, John Ferrett, stated: "Prospect is deeply concerned over these redundancy proposals, and that they come mere months after staff were transferred to Warner Bros Discovery with promises of a bright future.
"Hardworking staff who were transferred only last November in roles they were told were secure are now facing an uncertain future.
"This is an incredibly unsettling time for our members at BT Sport and we will be doing everything we can to support them. Members who are due to transfer from BT to Warner Bros. Discovery in future phases of the joint venture will also rightly be concerned about their future careers with the business.
"We are fully engaging with Warner Bros. Discovery to understand what has led to this about face and why not one single job currently in BT Sport is due to remain under the organisation's stated restructure."