Building on strength: Whisper's Pete Thomas on his new role as head of sport
Just a few weeks into his new role as head of sport at Whisper and it seems Pete Thomas is already feeling at home.
"I'm at that stage where I'm trying to find a lot of things out right now. But that's good fun, because it's an incredibly vibrant, diverse, creative young team here, which is brilliant to be around," he enthuses.
Thomas will be using his 15-plus years of sports broadcasting experience, including in longer form content such as documentary Finding Jack Charlton and The Last Leg, to help grow and shape the team, and the chance to work on major events such as the upcoming Paralympic Games in Beijing certainly upped the appeal.
"I've done a lot of quite varied things in my career, from lots of live sport, some non-live documentary, so hopefully I can bring a little bit of what I've learned along the way to the team. I certainly really enjoy that – seeing people grow, develop and achieve is something that I love," he adds.
"Whisper is across an awful lot of sports and a lot of big events. I'm a bit of a sports geek, so the fact that we've got F1, tennis, women's sport – the Euros this summer are going to be amazing – there's so much that I love. The Last Leg was probably one of the high points of my career and being able to go into the Paras and be a part of that team as well, I can't wait to get going."
"One massive strength I've seen here is that creative drive to always come up with something fresh, different, that will enhance the experience for the fans back at home"
Thomas joins Whisper at a time of growth for the company, which now has around 200 employees across the group. So, what are his plans to enhance and grow the company's sports coverage?
"I think, from my perspective, it's just to build on strength. I'm not coming in with any plans or remit to make sweeping changes or to radically adjust the way we do things. Really, I'm coming in to try and build on that strength, to try and add the experiences I've had that maybe are slightly different, and to see if I can really add to the pot."
When it comes to potential growth areas, he highlights the longer form sports content that is increasingly popular with viewers.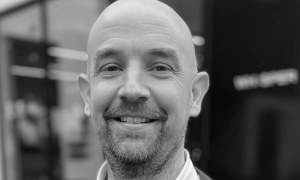 "I know that, across the board, that's a real growth area," he says. "I think it's something that if there's ambitions here, there's super-talented people here who could absolutely turn their hand, and have done in the past, to long-form docs. If I can help support that and help us to do some brilliant things in that space, then, hopefully, that's something I can add, just from having tried all sorts of different things in my career."
From a production point of view, it's Whisper's ability to engage audiences that really appealed to Thomas.
"They have a great way of fixing your bum on the seat to watch whatever is about to come on your screen, because they're presenting it in a way that grabs you," he adds. "I really admire the creative style they've brought to all their shows across the board, thinking outside the box and coming up with crazy openers or pieces that really grab you.
"It's early days for me in terms of getting across what plans are in place and then adding what I can to bring some things that could be different. But that's part of what I've got to do over the next few months, come up with a few things that will jump off the screen and help people to be absolutely glued to the brilliant events that are coming up this year."
Whatever that ends up being, Thomas is clear that the Whisper team will work together to put on a great show.
"I think there's a big creative push for every single thing we do, whatever platform it's working on. It used to be that TV was the main focus, but now it doesn't really matter, any platform is treated the same. One massive strength I've seen here is that creative drive to always come up with something fresh, different, that will enhance the experience for the fans back at home," he comments.
"It's that 1% that we can improve every time we've made a show. I think that's probably one of the secrets behind the success. It's a difficult skill when you've got a lot of broadcast going on at the same time, but when you can do it, you see it on the screen and there's a real push here. But also there's a balance and we push for the extra 1% with a workforce that is really thriving, is happy, is not overworked. There's a really good sense of people looking in and ensuring that we're getting the best out of everyone and they are enjoying what they do. I think when you've got people who are enjoying what they do, and striving to improve for their own growth, you get happy, brilliant TV programmes and I really think you see that on screen."
Supporting growth
Part of Thomas' role will be to ensure this ethos continues to thrive, whether that's creating an open forum for ideas and discussion or looking for new ways to support and reward team members. This includes welcoming innovation in the use of technology.
"My role is to try to encourage people to look for new tools and then to encourage them to use it or to ask where we can find a chance to use something different. We were talking the other day about a camera you could throw around, almost as if it's in a rugby ball. If I can encourage people to feel empowered so that they can go and try something, that's a real strength here. We want people to try new things and we'll give them the support they need. If I can give a little bit of guidance on where I've gone wrong in the past and make sure they don't do the same, then that's brilliant. That's absolutely brilliant.
"I've been encouraged as well to look outwardly to see if there's anything that's happening outside of the sports world, anything I've heard about colleagues or friends who are doing creative, clever things to ensure that the workforce is feeling loved, feeling that they have a pathway, that they have a chance to grow."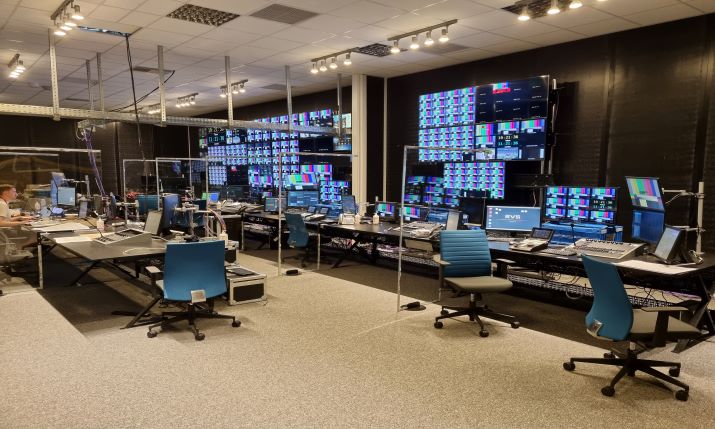 When it comes to the Paralympics Games, that continuous striving for improvements will be clear in the coverage on Channel 4.
"[We want to] take people on a journey through the sport so they absolutely feel like they're informed and they know what's going on so they can sit and watch the event without having 100 questions that maybe take away from the enjoyment. Definitely a focus for us is on how we can do that in a concise, sharp, informed way so that the viewer is absolutely onboard and goes with the event. It's definitely a challenge, but again, it's a case of building on strength."
"I've never done the winter Paras so it's an opportunity to work on something totally different. It will be challenging for all sorts of reasons – different sports, different time zones – but I can't wait to get across how we can ensure people are grabbed by that event, because I know it's going to be brilliant. It always is."