Bundesliga domestic rights: Sky and DAZN retained in €4.4bn deal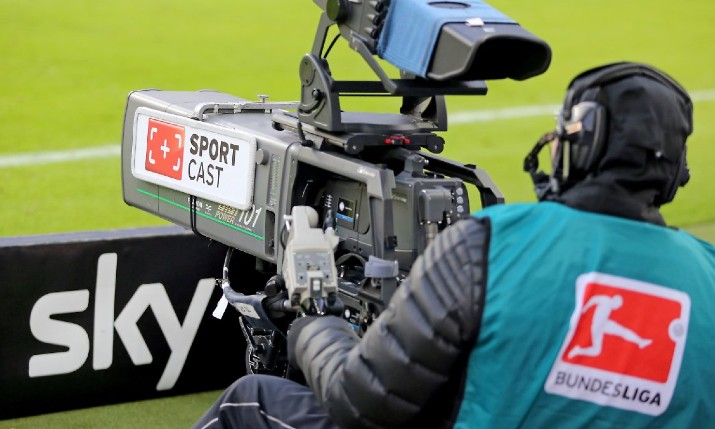 Sky Sport and DAZN have claimed the lion's share of domestic Bundesliga rights from season 2021-22 until 2024-25 with ProSiebenSat.1 being awarded a free-to-air package.
The Deutsche Fußball Liga (DFL) confirmed today (Monday 22 June) that Sky has won five pay-per-view packages in total giving them all Saturday games at 3.30 pm and the top game on a Saturday evening. The deal includes 200 top flight games per season.
DAZN grabbed one pay-per-view package but increased its share of matches and will show every Friday and Sunday match in Germany, Austria and Switzerland.
DAZN will stream 106 matches per season. The OTT service currently shows 40 games per season under a sublicensing agreement.
Sky also picked up rights for Bundesliga 2, meaning that it will show 511 live Bundesliga matches across both top divisions from next season.
ProSiebenSat.1 secured an extensive live rights package for free to-air TV that includes the season opening of the Bundesliga and Bundesliga 2, the relegation playoffs and the Supercup.
The Saturday evening game in Bundesliga 2 will also be shown live on Sport1 on free TV. ARD secured free-to-air TV highlights rights.
The combined value of all the rights packages is €4.4bn (£3.9bn).
DFL managing director Christian Seifert, discussing the deal, said: "The result of the tender offers the clubs of the Bundesliga and Bundesliga 2 as well as fans the greatest possible stability in uncertain times. This applies both with a view to largely preserving the revenue situation and with regard to viewing habits.
"A big thank you goes to the media partners for the coming rights period, who with their investments have expressed their confidence in the future positive development of the Bundesliga and Bundesliga 2."
DAZN said that its agreement is the "largest package of major domestic football rights ever awarded to a streaming service in Europe."
Simon Denyer, DAZN Group chief executive said: "This is a watershed moment in the growth and maturity of sport streaming services and the logical next step as we continue to invest in our most mature market and the future of sport.
"The partnership with the DFL is transformational and underlines our long-term commitment to supporting our partners while bringing the best possible sport to fans in an affordable, accessible and flexible way."