Cambridge Imaging Systems announces new addition to the board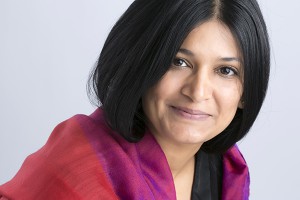 Monisha Shah has joined Cambridge Imaging Systems as non-executive director as the company continues to expand its business in line with increasing demand for video management solutions.
Shah is a media professional with significant board experience of major national and international companies and institutions. She brings governance expertise of a range of companies, including publicly funded national institutions and listed companies, across a variety of sectors including broadcast media, national museums and galleries, retail and higher education.
She also worked with BBC Worldwide for more than ten years and has significant operational experience of maximising revenues from intellectual property across radio, television, publishing and digital media across Europe, Middle East, India and Africa.
In 2007 she was appointed Trustee of Tate by the Prime Minister, where she is currently serving a second term. She is also Trustee of the National Gallery and the Foundling Museum. In November 2014, Shah was appointed chair of the Rose Bruford College of Theatre and Performance, London's leading international drama school.  She holds an MBA from the London Business School, and was elected Young Global Leader by the World Economic Forum in 2009.
Tom Blake, Managing Director, Cambridge Imaging Systems, said: "We're delighted that Monisha has joined our board. Her knowledge and experience of global broadcast industry, together with her strategic yet creative approach, will serve us well as we continue to develop our business."
Monisha Shah commented: "Digital video is a game-changer in user engagement across a range of industries and uses. At this exciting time in the world of digital video, Cambridge Imaging Systems is uniquely placed to provide innovative, award-winning solutions that content creators and owners need to manage their video assets. I hope to bring an independent view to the board, offering advice based on my experience in the creative industries as it embarks on the next phase of its growth strategy."