Canal+ ups the stakes for new FIBA Basketball Champions League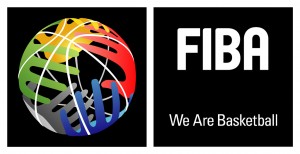 The regular season of a new European Basketball Champions League starts next week and Canal+ has been quick off the mark to grab rights for France and Monte-Carlo, marking its return to covering the sport. The group used to broadcast the Pro A games, France's main basketball league, but lost those rights in 2015 and before that, in 2012, America's NBA championship which is now with BeIN Sport.
So when the International Basketball federation (FIBA) decided to launch this new Basketball Champions League competition — rivalling the Euroleague and the Eurocoupe — Canal+ knew it would be a good opportunity to give basketball fans a chance to watch the sport again on Canal+Sport. The games, which kick off on Tuesday October 18, comprise several French clubs including France's leading team ASVEL Lyon-Villeurbanne, as well as AS Monaco, Strasbourg and Le Mans.
"We produce the host signal when the games take place in France," explained Canal+ sport production MD François Charles Bideaux. "What really seduced us in addition to broadcasting basketball again was that the games take place during the week, a less crowded programming schedule than our weekend slots," he added. The 56 games will be shown live on Tuesday and Wednesday evenings and will be commented by Georges Eddy, Joris Sabi and Clément Reppellin.
The group is still in the process of selecting a service provider to supply the game's production set-up including the OB, cameras and the EVS servers. "We should be making that decision towards the end of the week," revealed Bideaux. But whichever company wins out the tender, it will have to meet the strict production specifications set out by FIBA.
"According to FIBA, there are to be eight cameras on site, two fixed ones for wide angle and close angle shots and three portable ones, two near each basketball hoop and one situated at the middle of the ground. We will also have two remote cameras above each hoop as well as a multi-shot camera to get images of the audience and what is going on around the games," he explained.
Slow motion shots will be edited on EVS servers and said Bideaux, "we will probably use super slomo shots for the final stages of the championship".
FIBA supplies the graphics and presentation package but there is scope for Canal+ to add its specific touch and enrich the content for its own coverage. "FIBA also leaves the door open to 4K for capture as well, if broadcasters want to, as long as they convert into HD for transmission," he added.
However, this will not be a Canal+ priority quite yet: the group has decided to start progressively rolling out 4K for capture as from 2017, but it will be using it first on football matches, then on rugby games which are more popular with the French viewers. Basketball's turn might come but at a much later date.
According to Bideaux, basketball's specificity as a sport in terms of production is keeping track of the speed of the game. "In a standard football match you may see a couple of goals, whereas in basketball you get close to the one hundred mark,", he said. But Canal+ is used to those specific requirements, said Bideaux. "We honed those skills when covering the Pro A games. Our two directors on the Champions League, Yvan Bodenes and Philippe Letourneur, were already the ones in charge then."