Canon releases expansion module for large format live sports production
Canon has released an expansion module for the EOS C500 Mark II and EOS C300 Mark III to provide additional functionality for multi-camera and live productions.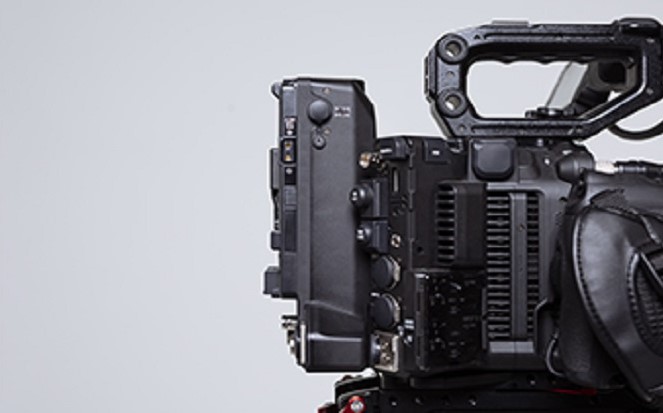 Canon said the launch of the EU-V3 unit was a response to the increased move towards large format sensor cameras for broadcast, events and live sports production.
The EU-V3 provides an SDI return feature, allowing real-time monitoring of a live broadcast feed from a production switcher.
The EU-V3 also enables tally support via Ethernet, using XC protocol – when the extension unit receives a tally signal, lights on the camera body can be utilised, a tally on-screen display is shown, and it can relay the signal to an external device via Hirose 4-pin.
The lens focus position can also be displayed on-screen when using the EU-V3 – with compatible broadcast and cine-servo lenses via 12-pin communication. The focus position meter, which users can choose to display along the top or right side of the screen, allows users to register multiple focus positions on a distance scale and highlights when focus is achieved during manual operation – such as when selecting the finish line for a race.
The EU-V3 can be combined with the CN8x15 IAS S E1/P1, on both the EOS C500 Mark II and EOS C300 Mark III.