CES 2019: Twitter to live-stream single-player, iso-camera angle from NBA on TNT games
At CES 2019 the NBA, Turner Sports and Twitter announced a live-streaming deal that will provide fans in the US with a complementary experience on Twitter for 20 NBA on TNT games this season.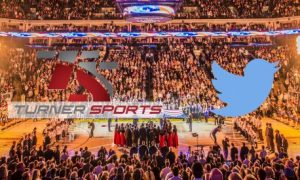 During the second half of each of the games, fans can watch the action through a single-player, isolated camera view. Fans will vote on Twitter for the player they want to see featured during the live stream of selected regular-season and playoff games airing on TNT as well as the 2019 NBA All-Star Game.
"The NBA Twitter community is among the most vibrant in sports and entertainment," said NBA commissioner Adam Silver. "While watching NBA games on TNT, our fans on Twitter can now enjoy a unique second-screen experience that will further enhance the way fans engage with each other and the game."
The live streams will debut during TNT's presentation of the 2019 NBA All-Star Game on Sunday 17 February with an iso-cam of a fan-voted player. The schedule of regular-season and playoff live streams will be announced at a later date, along with the exclusive commentators who will provide analysis for this second-screen offering.
This story first appeared on Sports Video Group US. To read more, go to:
https://www.sportsvideo.org/2019/01/09/ces-2019-twitter-to-livestream-single-player-iso-camera-angle-from-nba-on-tnt-games/