Challenge accepted: Time to embrace live-streaming solutions and IP technology
Panasonic EMEA Professional Video Systems Division director Andre Meterian has contacted SVG Europe with a message for its customers and partners in light of the coronavirus COVID-19 pandemic.
"Although the world is currently experiencing a moment unprecedented in living memory, the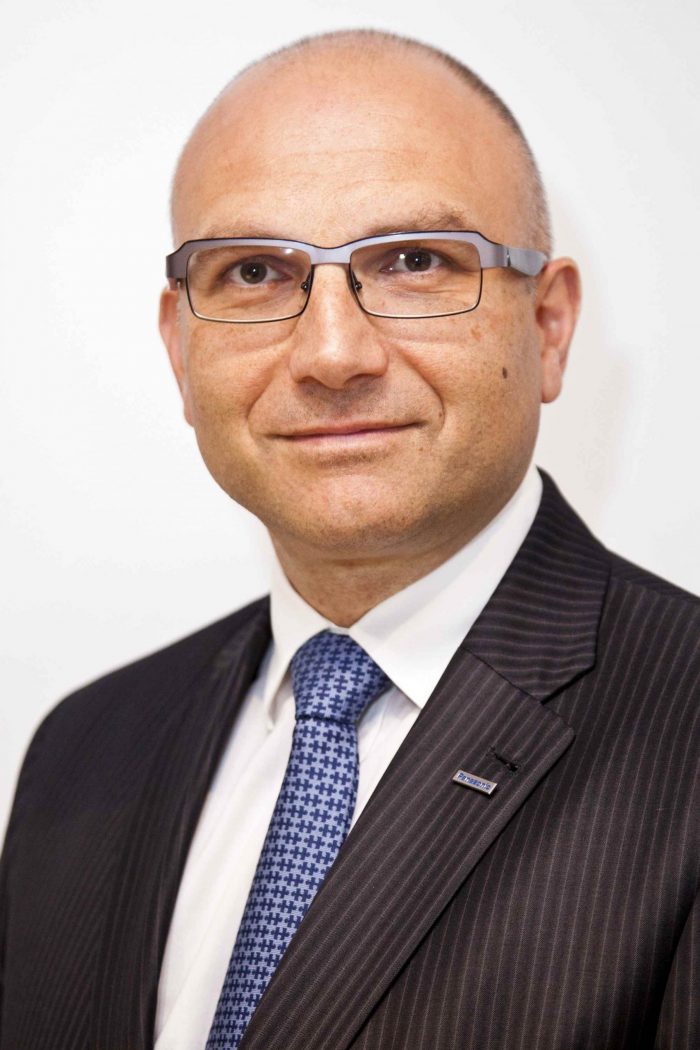 broadcast industry continues to play an important role in society in the form of information, communication and entertainment – especially in times when physical self-isolation and travel restrictions is more important than ever broadcast is still the window to the outside world.
"Panasonic is working to address these challenging times through continued support for its customers, partners and staff. We are offering our expertise and technology to assist in adapting to the new ways of living and working wherever possible. This includes – but is not limited to — the expansion of live streaming, distance learning solutions, and remote production.
"We are adapting to new ways of communicating with our customers and informing them about our solutions and technology. We are currently creating new digital assets and extending our tutorial materials for a wide array of applications, as well as looking at how we can encourage new ways to reset the video production industry when the time is right."
Is there a way your company's technology or services can specifically help sports media organisations and their workers to continue to produce content in more remote and collaborative ways at this time?
"Over the past years, Panasonic's live production technology has been used at some of the major sporting events taking place across Europe, including the French Open Grand Slam tennis tournament, the Finnish Elite Ice Hockey League (the Liiga), the UEFA Champions League Men's Final and more. The sporting calendar has this year been drastically affected, resulting in a situation where sports media and broadcasters are pushed to find new creative ways in delivering content.
"Our PTZ camera range is known to be a versatile and flexible solution for live-streaming, AR/VR applications, and to support distance learning. The AW-UE150 is the first PTZ to provide Position Data Notification (PTZF) and thanks to adoption of the FreeD protocol is compatible with VR/AR applications.
"The use of AR/VR technologies in live events has become an accessible way to dramatically enhance video production with interactive content, capturing the imagination of viewers at home. Furthermore, the use of PTZ cameras for live-streaming provides a perfect picture quality and, thanks to full IP connectivity including PoE, provides maximum flexibility and simplifies installation.
"We expect that the current situation will accelerate the transition from SDI to IP in the broadcast world. We have developed an IP-based platform that is set to revolutionise the industry and provide a true Panasonic glass-to-glass solution, where all processing is CPU and GPU-based, and all the processing layers are performed in one step. Fully embracing the latest IP technologies, the platform is ready for Remote Production and can be integrated into a full IP-based environment.
"This new modular and open architecture platform will be a game-changer for many companies involved in high quality video production and delivery, either live or in the studio, allowing them to optimise and future-proof their investment whilst maintaining a high level of flexibility and scalability.
"Although most professional sports leagues have been suspended, the eSports sector continues to rapidly grow thanks to many professional teams increasing their participation – be it football or Formula 1. Our product portfolio is geared towards providing the best viewing experience for eSports audiences, starting from the compact AW-UE4 4K PTZ camera, which can provide a perfect player headshot.
"It can be used alongside the AK-UC4000 system camera, which has been readily used around the world to deliver high-quality content of major global eSport tournaments.
"Overall, we believe that the broadcast industry is in the midst of exciting innovations. It is facing an increased demand in digital collaborative solutions during these extraordinary times, whilst aiming to further improve the immersive viewer experience, and transform both the operation and economics of the industry."