Channel 4 set for Tokyo 2020 Paralympics with record coverage plans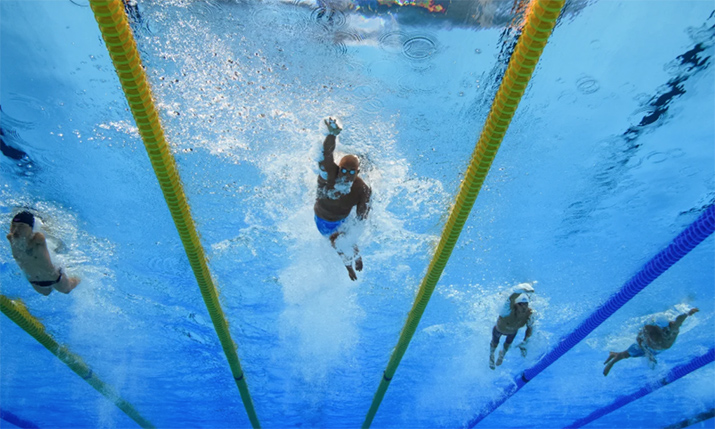 The British free-to-air public service broadcaster Channel 4 has the exclusive TV and digital rights for the Tokyo 2020 Paralympic Games in the UK, a deal that will allow it to stream every sport live in full on its various digital channels.
The Games, which begin on Tuesday 24 August, will be shown throughout the UK on Channel 4's linear TV channels where viewers will be able to access over 300 hours of coverage, as well as on its digital platform which will showcase a further 1,000 hours on 16 live streams.
The broadcaster has also committed to making its content more accessible than ever before with 100% of its linear coverage on Channel 4 and More4 being subtitled, as well as over 500 hours of its live-streamed content.
The broadcaster will also broadcast five daily social shows across Twitter, FaceBook, YouTube, Instagram, TikTok: While You Were Sleeping – a pre-breakfast show of all the best moments from overnight; Today In Tokyo – the biggest stories, emotional, and newsworthy moments from Tokyo; Mini Gold Rush – a fast-paced montage of the best medal winning moments; Paralympics Rewind a longer edit looking back at the best sporting moments from the day; and Daily Top 5/10's – daily top 5/10 moments from the Games.
Channel 4 has been the Paralympics broadcaster in the UK since London 2012. It saw the Paralympics as an opportunity to challenge and change public attitudes, attract a significant audience at a home Paralympics, and reflect its remit towards innovation, young people, and diversity.
Its vision for that Paralympics was to make the London 2012 Paralympic Games the biggest event in Channel 4's history, and bring about a fundamental and permanent shift in the UK of perceptions of disability and disability sport
As a result of that ambition, in 2012 Channel 4 helped change the way disability sport was perceived in the UK and has been instrumental in changing public attitudes and perceptions of disability in the UK.
The Tokyo 2020 Paralympic Games will include 22 sports, 539 events plus two new sports – Para Badminton and Para Taekwondo – over nine days of competition. Altogether there will be 4,350 athletes.
Team ParalympicsGB will have 228 athletes competing in 19 of the 22 sports, with 100 female athletes are female, a breakdown of 44% to 56% respectively.