Cloud gazing: The Switch on utilising the full capabilities of the cloud for live sports production in 2022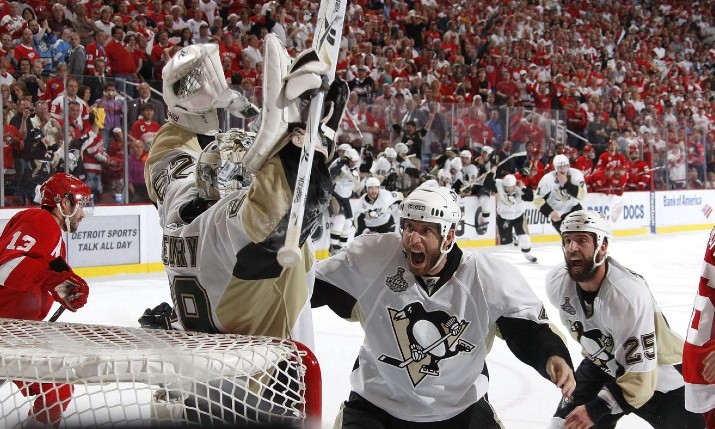 By Peter Timmons, senior product manager, The Switch
Look back on the evolving role of the cloud within live sports production over the past three years and it becomes clear this method's growth has been nothing short of spectacular. Many in the industry would have predicted another decade before broadcasters and other rightsholders commonly deployed the cloud as a reliable means of capturing and delivering content to consumers. Fast forward to today, and the industry-wide acceptance of and excitement around cloud production, transmission and other services is beyond the most ambitious pre-pandemic predictions.
Looking ahead to 2022, we are set to witness a vast expansion in how sports leagues and franchises deploy the cloud. We're going to see the broad range of services and applications it offers come into full fruition. Media companies covering live sporting events of all types and sizes and creating complementary programming will tap into the rich capabilities of the cloud to deliver highly dynamic, unique and innovative experiences for fans that go beyond the traditional game-of-the-week approach.
Growing acceptance of the cloud
The accelerated adoption of cloud-based production and delivery techniques was not by any stretch new to broadcasters before the global pandemic, but COVID-19 undoubtedly hastened its adoption on a grand scale. In light of the health crisis, sports leagues, teams, media companies and other rightsholders underwent a drastic recalibration in terms of how they capture and produce live events to address public health requirements and restrictions on people in venues and travel. They had to adopt cloud techniques to get around the fact that many crew members simply could not travel and that numbers in each venue would be severely limited.
The upshot is the days when live sports productions required to have a complete on-the-ground presence outside and inside arenas and stadiums to produce a show are well and truly gone. Instead, much of the production team can operate from anywhere in the world using a laptop and internet connection.
Beyond enabling business continuity for many leagues and teams, the cloud provided a catalyst for a wave of creativity in how leagues and rightsholders package and deliver live content to fans. Next year, technology developments will significantly expand its use beyond its existing production and transmission capabilities. We'll see a rapid expansion in how the cloud is deployed to cover more games and tournaments and provide additional sports content, all with exciting implications on the end-user experience.
Tapping the cloud's capabilities
One functionality where we'll see substantial growth is through cloud-based clipping and editing. The cloud enables rightsholders and event organisers to instantly clip highlight moments from games – whether a goal scored during a football match or a slam-dunk in a basketball game – and immediately deliver them to a social media platform or other streamed feed.
With the importance of direct-to-consumer relationships growing for leagues, teams, broadcasters and other rightsholders, we could also see clipping and editing in the cloud leveraged to create unique digital memorabilia for fans in the form of non-fungible tokens (NFTs), unique digital images or GIFs that can be purchased and owned as a collectible from games.
Another rapidly growing feature of the cloud is its low latency intercoms capacity. With distributed production models becoming ever more desirable for event broadcasts of all sizes, having a cloud-based intercoms system that acts as the 'glue' between mobile and remote crew members is invaluable.
This service is something The Switch has already tried and tested with major rightsholders. Just this year, we worked with the NHL to power a series of social media pre-game shows for the 2021 Stanley Cup Playoffs, utilising our Cloud Video Services platform MIMiC for a 21-game schedule of pre-game coverage. MIMiC was the connector that bought talent and personnel together from Long Island, Burbank, New York, Chicago and Brooklyn. With uncertainty over travel plans and venue restrictions hanging over sports events again heading into the New Year, being able to rely on the cloud to ensure sports events can safely resume with new and exciting content will place rightsholders and broadcasters at a significant advantage.
Finally, we'll also see an expansion in the use of the cloud for rapid graphics creation within live feeds. From niche and local sporting events to major international sports showcases, the cloud can seamlessly and quickly insert graphics into a live broadcast tailored to a particular audience segment, region, or network brand.
This capability will bring significant value to leagues in the forthcoming year, as they look to extract the maximum return from their content while making the production process as fluid as possible. For example, advertisers will be able to tailor the ads and graphics shown on the same live feed depending on where the view is located, what their marketing preferences are and which platform they're accessing the content on.
Forecast for more cloud
The cloud's capabilities are now well and truly established within the live sports market. It has quickly become an accepted and trusted practice by leagues, broadcasters and rightsholders of all types. As we look ahead to the next 12 months, we're poised to see the wholesale adoption of the full capabilities of the cloud as sports organisations and media companies place their confidence in its full scope of capabilities and advantages. This will, in turn, open up a world of possibilities in terms of the games, niche events and shoulder programming that media companies can tap into, delivering rich and varied viewer experiences to sports fans everywhere.