Cobalt Digital promotes Bob McAlpine to CEO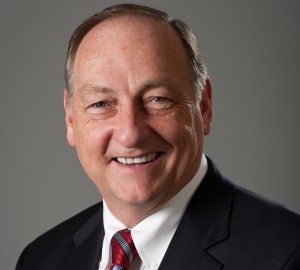 Cobalt Digital has announced that Robert McAlpine has been promoted to chief executive officer. McAlpine, a well-respected industry veteran with a long history of sales-management experience, will manage the overall operation, direction, and continued growth for the company.
"Bob is a consummate professional whose leadership, drive, expertise, and organization have been instrumental in our growth. He has a real gift for nurturing our skills and making the best use of our talents in every department — from engineering to the front office — in order to make us the best we can be," said Gene Zimmerman, president of Cobalt Digital. "We have all benefited from his counsel and friendship, and I can't think of anyone better to lead us at a time when the industry is evolving faster than ever."
McAlpine's career in the broadcast industry spans 40 years, the past five as a member of the Cobalt executive team. McAlpine came to Cobalt from Telecast Fiber Systems, where he served as vice president of sales and was responsible for worldwide direct sales and channel operations. Previously he was vice president of global sales and business development at MultiDyne Video & Fiber Optic Systems. McAlpine also held several sales-management positions during a 17-year tenure at Pesa, where he rose to senior vice president of sales and marketing before the company was acquired by QuStream and he was promoted to vice president of business development — a title he held for more than two years. He has also participated in international industry trade shows since 1990. McAlpine spent four years in the U.S. Air Force in the electronics field before earning a bachelor's degree in electrical engineering from NYU Polytechnic School of Engineering. McAlpine is also a member of NAB's Executive Advisory Committee.