Cobalt Digital to receive Technology and Engineering Emmy Award
Cobalt Digital is one of the recipients of the 70th Annual Technology & Engineering Emmy Awards, which will take place in partnership with the National Association of Broadcasters at the NAB Show next April.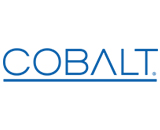 Cobalt was one of the companies selected to receive the Emmy Award for 'Pioneering Reliable Transmission Method for Live Contribution and Distribution TV Links'. This type of technology allows the use of the internet as a cost-effective means of live, low-latency contribution and distribution for broadcast content.
A number of Cobalt products include the option for reliable delivery over the internet, developed by Dr Ciro Noronha, Cobalt's Director of Technology and one of the pioneers of this field. Dr Noronha, who holds a Ph.D. in Electrical Engineering from Stanford University, said, "With the advances in compression technology (which bring the data rate requirements down) and in Internet infrastructure (which bring the network capacity up), it has become technically possible to use the Internet as a high-quality, low-latency contribution and distribution link. The protocols used in the Cobalt products complete the picture and make it a reality."
"Cobalt is a firm believer on open standards", added Dr Noronha. "This technology is now available using the Reliable Internet Stream Transport (RIST) protocols from the Video Services Forum." Cobalt Digital is one of the contributors to the RIST standard.