Comcast Cable's Dana Strong replaces Jeremy Darroch as CEO of Sky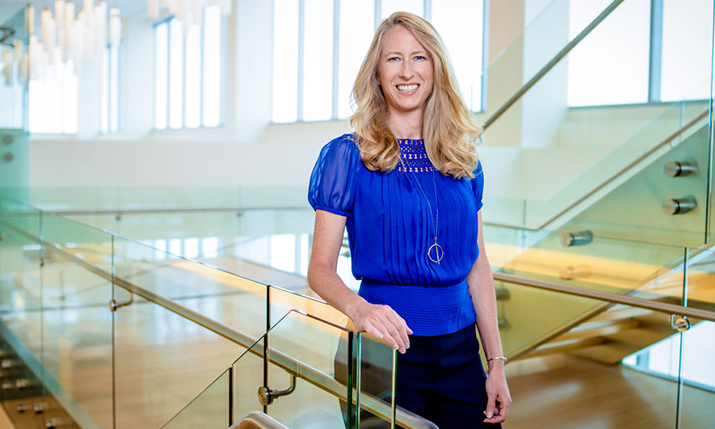 Comcast Cable's president of consumer services Dana Strong has been appointed as the group chief executive of Sky after current CEO Jeremy Darroch decided to step down.
In her new role, Strong will report to Comcast chairman and CEO Brian L. Roberts. At the same time, Darroch, who has been CEO for 13 years, will become executive chairman through 2021 to ensure a smooth transition and will then act as an advisor to the company.
Discussing the news, Roberts said: "Dana is an accomplished executive with an extraordinary ability to transform, inspire and drive positive change.
She quickly made her mark on our US business, driving growth and innovation with an unwavering commitment to our customers. Her global experience and vision coupled with her leadership and track record at some of the largest media and telecommunications companies in the world make her the perfect leader for Sky."
Darroch has been CEO of Sky since 2007, and was group chief financial before that, a role he held from 2004.
During that time, he has championed Sky's broader contribution to the society and communities in which it operates, overseeing the expansion of its commitment to sport, UK and European originated content, in-depth news, the arts, young people and the environment.
Under his leadership, the pay-TV operator has launched Sky+, Sky HD, Sky Go, Sky Q and NOW TV.
In a statement, Sky said that Darroch had "changed the way sport is covered on TV, allowing sports organisations to attract the best talent, build world-class facilities and develop grassroots programmes".
He was awarded the inaugural MIP United Nations Sustainable Development Goal Award in 2020, recognising Sky's leading role in working towards ambitious environmental goals. Sky's environmental commitment has been substantial during Darroch's tenure and in 2020 Sky become the first major media company in the world to commit to becoming Net Zero Carbon by 2030 and pledged to use its reach and voice to help governments and society tackle global warming.
Strong currently works for Comcast Cable, the largest broadband and pay-TV provider in the US with nearly 33 million customer relationships and a turnover of $58 billion.
She has been responsible for Comcast's largest business and has led innovative new product and market launches in broadband, video, home security and mobile. During her tenure, the company is said to have achieved record subscriber and broadband growth and the company's highest levels of customer satisfaction.
Before joining Comcast, she served as president and chief operating officer of Virgin Media in the UK as well as chief transformation officer of Liberty Global, chief executive of UPC Ireland and chief operating officer of AUSTAR in Australia.
Comcast bought Sky in 2018 in a $39 billion deal.