Comment: How virtual production became the new normal for DAZN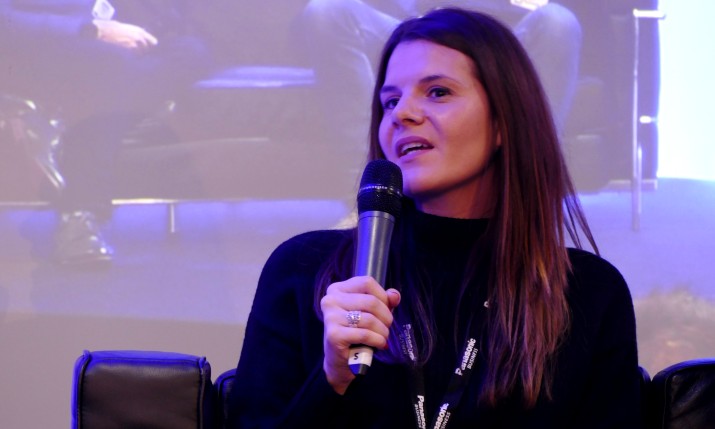 In an exclusive comment piece for SVG Europe, DAZN's Claire Da Silva, vice president of production services, says getting ahead of the game was vital when it came to adopting virtual production.
The coronavirus pandemic brought a halt to live sport as we knew it and as a global sports streaming service, we had to adapt fast to keep our subscribers entertained whilst they stayed home.
The global pandemic didn't just pause most live sport, it also meant social distancing and remote working for almost all those in the sports business too.
That was the unimaginable challenge presented to our production team – how do we adapt from being together in offices with production technology to hand, to working individually from home, and yet still produce and deliver the highest-quality content?
Fortunately, we had already made great strides with the move to virtual production begun last year.
DAZN's rapid expansion since 2016 into nine countries across four continents meant we increasingly needed a sophisticated system in place, and last September, we launched a state-of-the-art global virtual production hub in Madrid.
The facility, powered by a next-generation production platform hosted by NEP, makes a variety of production resources including live logging, editing, commentary, and graphic design accessible remotely from any location around the world.
We now have four virtual production facilities, with our Madrid hub supported by advanced operations in Leeds and bases in London and New York.
---
---
Embracing remote technology early on enabled us to enhance our overall production abilities and to dramatically scale up our global production output, with our customers streaming more than a billion hours of action last year alone.
But crucially, getting ahead of the game was pivotal in ensuring we were able to extend our virtual production capabilities as the lockdown gripped the globe.
In the absence of the world's most popular sports events and stars, from the Premier League, Bundesliga and MotoGP to Canelo Alverez (see video, above), Cristiano Ronaldo and Anthony Joshua to name just a few, we had to consider how we would continue to deliver fresh, engaging content for our subscribers.
This creative challenge was embraced by the business with numerous new innovative formats developed.
From a remote production perspective, however, our 'archive re-imagined' content pillar – that brought to life some of sport's greatest events in never-before-seen ways – saw our virtual production and cloud-based capabilities at their best.
The content strand saw some of sport's most famous stories, such as Inter Milan's historic treble-winning team of 2010, Anthony Joshua's shock defeat to Andy Ruiz and the illustrious career of MotoGP star Marc Márquez retold by DAZN's commentators, promoters like Eddie Hearn and athletes, like Márquez himself to give these great moments a totally new dimension.
To make this possible, our talent were provided with a range of tools from top-of-the-range commentary 'flypacks' to lightweight cloud-based software so they could convey the action they were witnessing as if it was in real-time straight from home.
The results have been outstanding and some of the formats have proved so popular that they may even continue now live sport is returning.
Of course, our move into virtual production was never in anticipation of a pandemic, however, the capabilities developed have served to more than just tide us over during a lean sporting period.
They have proved that the future of production is cloud, flexible and remote. The crisis has accelerated both the maturity and usage of the next generation of technology, and we are continuing to test and learn to allow us to scale more quickly and stay out in front.
We couldn't be more excited to see the DAZN schedules filled with live-action once again. The Bundesliga, Coppa Italia, UFC, LaLiga and Indycar are just some of the events that have already returned to our platform, with the Premier League, J League, MotoGP and more just around the corner.
DAZN's mission has always been to give access to the best sport anytime, anywhere, and we have emphatically extended this sentiment to our own production capabilities.
Simply put, virtual production is now the new normal at DAZN and we are better equipped than ever to deliver even more sport to fans around the globe.