Competition watchdog approves BT Sport and Eurosport UK joint venture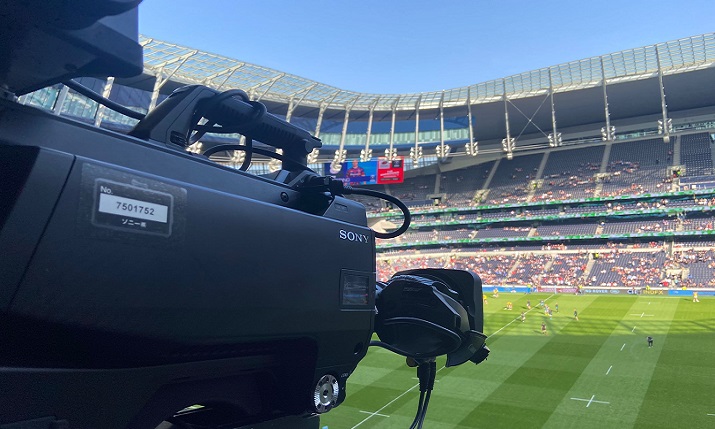 The merger of the sports broadcasting businesses of BT Group and Warner Bros. Discovery has been approved by the UK's Competition and Markets Authority.
BT and Warner Bros. Discovery welcomed the move, which paves the way for them to form a joint venture company in the next few weeks and for each of their assets to be transferred into the new company.
"The JV that we are forming with Warner Bros. Discovery, combining the very best of BT Sport and Eurosport UK, will create an exciting new offer for live sport programming in the UK"
Andrew Georgiou, future board member of the joint venture and president and managing director, Warner Bros. Discovery Sports Europe, said: "Combining the capabilities, portfolios and scale of BT Sport and Eurosport UK will be a big win for fans in the UK & Ireland, offering a new destination that will feature all the sport they love in one place. We now look forward to closing the transaction and having the opportunity to further engage all stakeholders in the process of forming and developing the JV."
The intention to form a joint venture was announced in May, when Georgiou said: "Warner Brothers Discovery will take on the operating control and day-to-day functions of the joint venture. As part of that, the BT Sport team, who've done a fantastic job in building what is a premium sports product in the UK market, will join our team and we'll have one single team operating all platforms across both the Eurosport UK business and the BT Sport business."
By bringing together the sports content offering of both BT Sport and Eurosport UK, the JV will have an extensive portfolio of premium sports rights including UEFA Champions League, UEFA Europa League, the Premier League, Premiership Rugby, UFC, the Olympic Games, tennis Grand Slams featuring the Australian Open and Roland-Garros, cycling Grand Tours including the Tour de France and Giro d'Italia, and the winter sports World Cup season.
Those customers who access BT Sport through BT directly, and the majority of BT TV customers, are set to now receive discovery+, the entertainment streaming service which is home to Eurosport's live and on-demand streaming offer in the UK and Ireland, as part of existing subscriptions.
Marc Allera, future chair of the JV and chief executive of BT's Consumer division, said: "It's great news that the CMA has approved the new JV that we are forming with Warner Bros. Discovery, combining the very best of BT Sport and Eurosport UK, to create an exciting new offer for live sport programming in the UK. Today is a huge milestone, as we now look toward day one of the new business, which we hope to be in the coming weeks."