Coronavirus crisis: Keeping sports audiences engaged with personalisation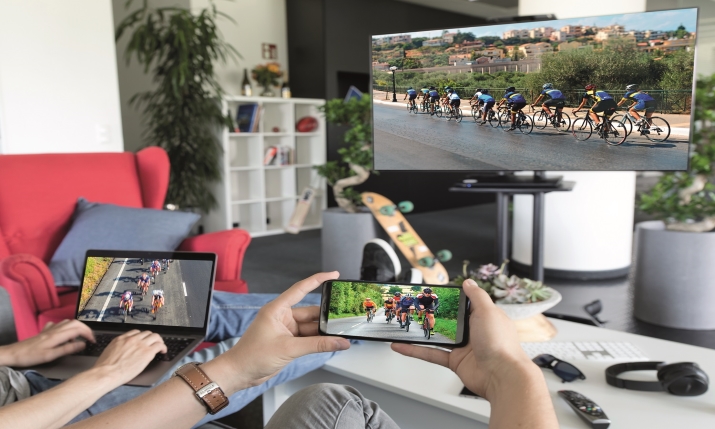 By Venkat Venkateshwaran, chief marketing and development officer, NativeWaves
As the coronavirus continues to spread around the globe, sports organisers, broadcasters and production companies are feeling the full impact of this crisis. Event cancellations, postponements, disruptions to production, last-minute changes to programming schedules and loss of advertising are all leading to a significant drop in revenue and resulting in financial losses.
Already a vast majority of sporting events have been impacted. The Australian and Chinese Formula One Grand Prix races have been cancelled. In the US, the NBA, NHL and MLS leagues have all been suspended. The Player Championship Golf tournament has been cancelled, while the PGA tour has been stopped. The­­­­­­ 2020 Tokyo Olympic Games has been postponed to 2021, as has the UEFA European Football Championship. The Indian Premier League (IPL) governing committee is still deciding the fate of the 2020 edition. European football leagues have also been seriously affected, with all games in the Serie A, La Liga and English Premier League having been suspended.
Evolving crisis
As this crisis evolves, sports leagues now face the real prospect of being sued by broadcasters if they cannot complete their seasons. The sums of money that will be claimed in compensation will run into hundreds of millions of dollars.
Many of the clubs that depend on match-day and broadcast revenues run the risk of going bankrupt. Matchday vendors, who count on sporting events for their livelihoods will suffer serious losses. And with no live sport to show, broadcasters are facing the dilemma of keeping their schedules full and audiences engaged in their programming.
Event cancellations have meant empty slots in the broadcasters' schedules that they are filling with repeats of older games, non-live programming or studio-based content. While this still means a lot of work and last-minute schedule changes for the broadcaster, these solutions at least have ensured that the viewers do not see a blank screen.
Organisations such as F1 and La Liga have switched to eSport versions of their games to replace the live events, but this is not a solution that will be acceptable to broadcasters or viewers in the long term.
One of the solutions that sports leagues are considering is to extend their seasons and hold the remaining games behind closed doors. While this will enable leagues to fulfil their commitment of delivering a full season of live sport, broadcasters will face another issue – that of quality – due to the lack of atmosphere when games are played in empty stadiums.
Tech solution
Live audiences create an enjoyable atmosphere by cheering their heroes, singing team songs, applauding every bit of the action and in some cases, providing unsolicited advice to players; all part of the live sports viewing experience that will now be missing.
Can technology provide a solution to enhance the viewing experience and bring the audience closer to the game? At NativeWaves, we think it can.
Technology from NativeWaves will enable broadcasters to bring viewers closer to the action with a personalised viewing experience on their mobile devices. While this may not fully compensate for the lack of atmosphere in the stadium, by delivering video feeds from multiple cameras at the event to the viewer's mobile device, broadcasters can offer them personalisation, allowing them to choose the view they want so that they feel closer to the game.
In addition, broadcasters can deliver commentary in different languages or by popular celebrities or super fans as an alternative to the one on the main broadcast.
However, the key to doing this successfully is ensuring that video feeds from all the cameras, the multiple audio tracks and data sent to the viewer's mobile are synced to the main broadcast feed.
The most commonly available solutions on the market currently deliver no sync at all, use manual time alignment management to achieve some sort of sync, or require modification of content that disrupts workflows. They oblige broadcasters to adopt proprietary CDNs and media players, all of which limit scalability or increase the effort and cost involved in managing the system once a certain number of users has been reached. The solutions are non-automated and require human intervention. These are some of the primary reasons for their limited success.
As opportunities for viewers to watch live games with their friends at stadiums, in pubs and at other venues have disappeared, they are interacting with each other on virtual platforms and mobile devices have become an even bigger part of their life. Broadcasters can take advantage of this change to deliver a more compelling personalised experience to their audience.