Court Player: How Sky Germany live-streamed coverage of handball using 5G
Video goes behind-the-camera on the Sky Sport production that makes use of LiveU technology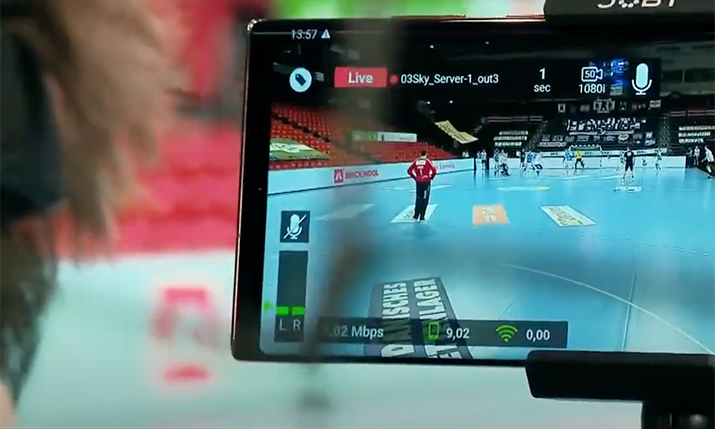 In a specially produced video package, Sky Germany outlines how it live-streamed a handball match end-to-end over 5G using LiveU's LU-Smart transmission app.
The live production took place on 6 December at the Flens-Arena in Flensburg, Germany, covering the match between SG Flensburg-Handewitt and Frisch Auf Göppingen, and made use of a dedicated 5G network provided by Telefónica O2.
This video goes behind-the-camera on the production, outlining how it was achieved, and features an interview with Sky Germany senior vice president of sports production Alessandro Reitano.
The content is in German but with English subtitles.
---
---
For the purposes of this production, Telefónica O2 installed a dedicated 5G network, with 150MB upload available on site. Supported by netorium, LiveU's long-standing partner in Germany, Sky Deutschland was able to capture the live-action on the handball court and simultaneously transmit the live feed.
LiveU's IP video technology delivered the live video content, enabling fans at home to watch the entire game in high quality with close-to-zero delay via Sky's online platform skysport.de.