DAZN and NFL sign long-term global Game Pass International deal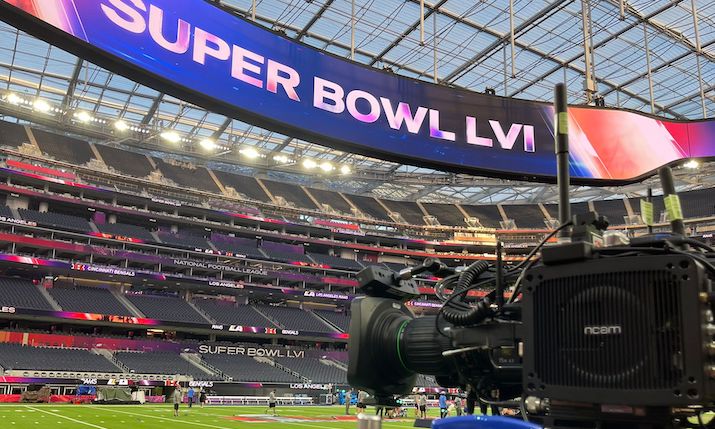 The National Football League (NFL) and DAZN Group have agreed a 10-year partnership to deliver NFL Game Pass International (NFL GPI) to sports fans around the world beginning with the 2023 season.
NFL GPI enables fans outside the US to watch every NFL matchup throughout the regular season and postseason, including the Super Bowl.  It will be available through the DAZN app either as a standalone subscription or as an add-on to an existing DAZN package to customers worldwide, excluding China.   
With access to DAZN's direct-to-consumer platform – including its data-driven technology, global distribution network and marketing capabilities – the NFL will be able to grow and engage new audiences over the next decade, building on its growing international fan community.
"Growing the NFL globally is a key strategic priority for the league and our 32 clubs. We are excited to partner with DAZN to help us accelerate this effort," said NFL commissioner Roger Goodell.
"Our goal has always been to make our games available to as many fans as possible, and we are confident that DAZN's innovative viewing experience technology will best serve millions of viewers around the world while also engaging a new generation of international NFL fans."
"The NFL is the premier sports media property, and DAZN is incredibly excited that they have chosen us as their international partner," said DAZN CEO Shay Segev.
"DAZN is the only company that is single-mindedly focused on delivering the very best digital experience for sports fans worldwide and I am confident that we will deliver a superb experience for NFL fans, while helping the league engage new markets and demographics in the sporting phenomenon that is NFL.
"We can't wait to bring all the drama, passion and excitement that the NFL is renowned for to our customers as we continue to build the ultimate global destination for sports fans."
In the UK, Sky Sports remains the exclusive home of two first choice Sunday peak time evening game slots (6pm and 9.25pm), as well as offering live games on Thursday, Sunday, Monday, other standalone slots and the Sunday evening Redzone live coverage. The broadcaster will also show all the play-offs and Super Bowl, plus full support coverage across the week on Sky Sports NFL.
Sky Sports' deal with the NFL runs for at least two further seasons beyond the Super Bowl.