DAZN picks up majority of live Serie A rights for Italy in €2.5bn three-year deal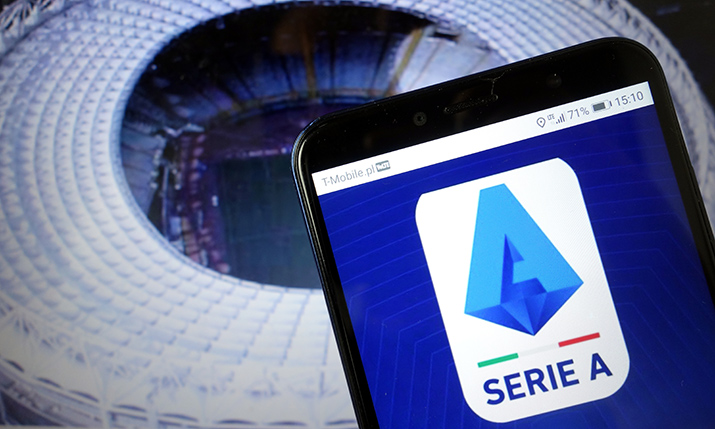 Sports streaming platform DAZN has acquired the bulk of the rights to show live Serie A matches in Italy in a deal reputed to be worth €2.5bn.
The contract, which runs from 2021 to 2024,  includes seven out of 10 exclusive matches per match week and sees DAZN become the new primary broadcaster of the competition in Italy.
The agreement was described by the company as "a seminal tipping point in the migration of sports consumption from linear pay TV to OTT."
James Rushton, co-chief executive of the DAZN Group, said: "This is a historic agreement that confirms DAZN as the leading sports destination in Italy and rewards fans with unbeatable coverage of Serie A. DAZN was founded with a vision for premium sports to be more accessible, and this agreement will deliver on that whilst continuing to drive innovation and improve the fan experience.
"With our business globally gaining considerable momentum, DAZN has made this strategic and disciplined investment to further accelerate growth in one of our core markets."
For three seasons (2021-24), DAZN will broadcast 266 Serie A exclusive matches and 114 co-exclusive matches or seven out of 10 exclusive matches per match week as well as three co-exclusive matches.
According to the Reuters news agency, Serie A will now enter talks with Sky over a deal for non-exclusive rights to show the remaining three games per match week.
In Italy, DAZN currently also has the rights to show LaLiga, Ligue1, Copa Libertadores, FA Cup, Carabao Cup and Eredivisie, plus the FA Women's Super League and Division 1 Féminine.