DAZN promises to push production boundaries after securing boxer Canelo in $365m deal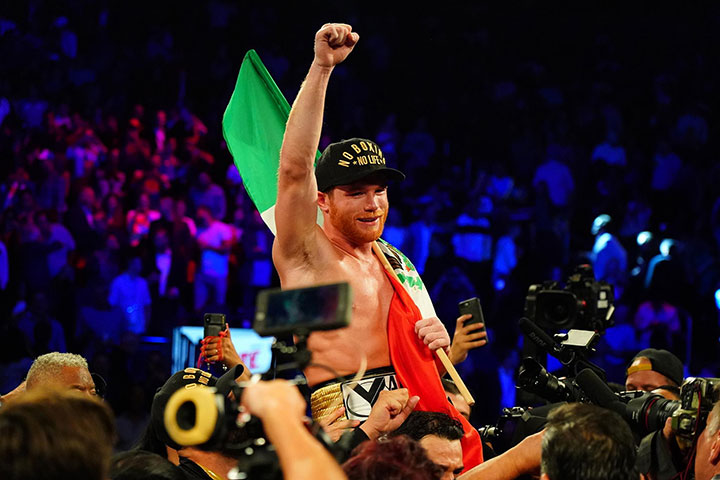 Live and on-demand sports streaming service DAZN has secured another huge boxing deal, signing up Saul "Canelo" Alvarez, one of the world's best pound-for-pound fighters, on a five-year deal worth a minimum of $365m (£278m).
Hot on the heels of its $1bn deal with Matchroom Boxing, this latest agreement, which is part of a wider deal with boxing promoter Golden Boy Promotions, will see Alvarez's next 11 fights shown live on DAZN across its various territories, including the US.
Golden Boy Promotions was previously signed to ESPN in the US having also spent many years working with HBO.
John Skipper, DAZN Group executive chairman, said, "By bringing Canelo's fights to DAZN, we will turn his pay-per-view success into a growth engine for subscribers – a truly transformational moment for our business and the entire industry."
DAZN's agreement with Golden Boy Promotions includes up to 10 fight nights per year from 2019.
The first DAZN fight night to feature Alvarez will take place on 15 December at New York's Madison Square Gardens.
It will see the current WBC, WBA, Lineal and Ring Magazine Middleweight champion move up to Super Middleweight for a WBA title clash with Liverpool's Rocky Fielding.
Oscar De La Hoya, Golden Boy Promotions chairman and chief executive, discussing the deal, said, "We are committed to making this sport as accessible as possible and at an affordable price for all the fans. My dream has been to make boxing a sport for all. DAZN has the perfect platform to make this dream come true, and with the biggest star in the sport at the helm of this journey, I have no doubts that we will succeed in unimaginable ways."
The DAZN-Golden Boy deal includes a large production element with Golden Boy Media and Entertainment, the in-house production division of Golden Boy Promotions, contracted to produce additional programming, including live studio shows, for DAZN between live fights.
De La Hoya will act as executive producer of the live fight nights which will be a collaboration between DAZN and Golden Boy Media and Entertainment.
In a statement, DAZN said that it will "push the boundaries of traditional boxing shows" by incorporating virtual graphics and social media interaction within its coverage.
De La Hoya's 7,000-hour library of fights spanning his career as a boxer and a promoter is also included in the new partnership. These fights will be made available on demand on DAZN.
The DAZN service is currently available in the US, Canada, Italy, Germany, Austria, Switzerland and Japan.
DAZN, part of DAZN Group, is backed by Access Industries, whose investments in the media and entertainment sector include Warner Music Group and Deezer.