DAZN reveals how new off-platform, free-to-air strategy is helping to grow markets and sports
YouTube and Facebook used to raise profile ahead of service launches
Live and on-demand sports streaming service DAZN recently launched in Brazil with great success thanks to its targeted use of a new off-platform, free to air strategy.
Speaking at the Oval cricket ground with technical partner Grabyo, Sarah Beattie, vice president for communications and new markets at DAZN, explained how and why the company has adjusted its strategy from premium content only over the last few months of 2019.
Beattie commented on how DAZN's off-platform strategy has evolved. She said it is, "the biggest shift we've made in the last three to six months, in terms of really understanding what level of content we are prepared to put out there on our social channels, free, working with a partner or working with a sub-license agreement to grow an audience, grow a sport, grow engagement.
"It's quite timely because I think women's sport is one of those areas where that is absolutely key," she continued. "In order to grow audiences around women's sport, the worst thing we could do would be to buy up all the women's sport and stick it behind a paywall. It's a huge part of our strategy to grow that audience, whether that's through our own social channels or working with other broadcasters."
Beattie said live sport is the cornerstone of DAZN's proposition, but that it is moving into other, free to access forms of content now, aiming to pull viewers into its live, paid-for, premium content. She noted: "Around 60% of our [live] viewing is done on the TV at home, but it's how we can provide the flexibility. The route into that in the first place is adapting to people's lifestyles, so when they do have to leave that live sport game they can still carry on watching on their device when they're at a kids party or sitting at the back of a wedding."
Off-platform strategy in action
Beattie commented that what DAZN has done in Brazil is a good example of how it is putting this off-platform and social strategy into action. The company used all the tools at its disposal during its pre-launch period in the country earlier this year.
She referred to DAZN's use of exclusive content, activating brand ambassadors, and leveraging partnerships with the likes of YouTube and Facebook to the best effect. DAZN began broadcasting exclusive football fixtures on social media in the run up to its official launch on 9 May in order to gain traction in the market, "and it was off the scale successful," Beattie laughed. "We had the largest stream ever on YouTube in Brazil; we had a million subscribers to our YouTube channel in under three months of launching it. It literally took us all by surprise."
She continued: "The challenge now as we grow our content portfolio for DAZN live is how do we make sure we capitalise on that and move people over into an environment while continuing to engage them. So I think you'll see more of that from us as we launch more new markets; how do we use our free to air [content] in our platform to really drive awareness and engagement ahead of launching live, but also how do we use it in interesting ways around key live events."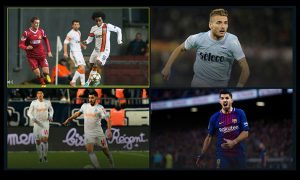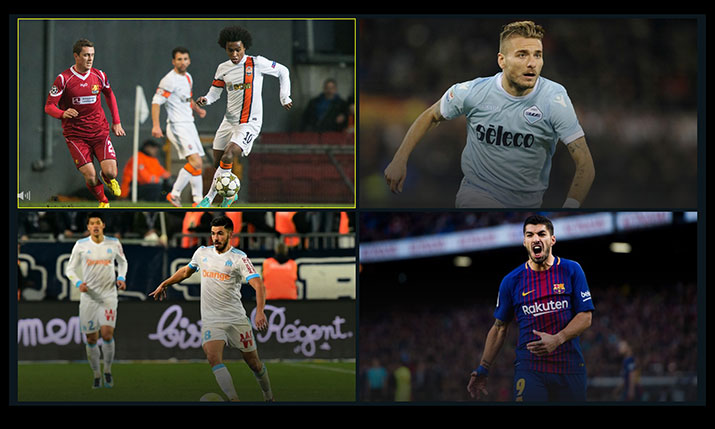 Beattie went on: "In terms of consumption and device usage, on the role of video going forward and 5G coming in, it's a massive opportunity for us… [but] how we use content, and parts of that [content], getting people onto a live platform, become muddier. The role of content in an off-platform environment [therefore] becomes very interesting."
She noted that the company has also been creating original content over the last year to give viewers a more behind the scenes view of sport, as well as the live game. This type of content has been used by DAZN to engage viewers, and also to reinvigorate flagging sports such as boxing in the US and MotoGP in Spain, and Beattie hinted that it is something the company will turn to more going forward for women's sports, such as football.
Beattie said: "You [will have] seen a move from us recently into more original content; in certain sports it makes sense for us to have that exclusively, and in other sports exclusivity isn't as important. Highlights are very, very useful, particularly in time zones where the content is important but the time you're able to watch it live doesn't matter. And then the original content we're now using to wrap around live, to draw people in and keep them on the platform is really, really important."
Changing times for rights and revenues
Regarding how DAZN can do more in the world of women's sport, Beattie noted: "We're reaching a really interesting point with the sports industry at the moment, particularly from a rights holder perspective and a federation perspective. Revenues are declining; that's a challenge, for linear broadcasters as well. A lot of people base a focus on one sport in one market, and if they lose that that's going to be pretty detrimental to their entire business plan.
"I think flexibility and the ability to engage in content and engage with a brand in a meaningful way is something that has really changed the way that we're seeing people engage with our brand and our content. So what we put out on social, what we put out on a free to air environment, how people engage with premium content… has really changed dramatically," she continued.
DAZN is creating the best of both worlds, with free and original content as well as premium content behind its firewall. Beattie said: "We talked about time [availability for consumers], snackable content, and people want short cuts to stuff, but there is still a massive, massive need for premium sports content, and a multiplatform, affordable way. I guess that's where we're coming from and we think the sports industry is absolutely ripe for that."
She concluded: "From a revenue monetary value, sport is five times that of music, so there is massive opportunity there. I think the fans want it. Quite often people don't know they want change until they experience it, but the quality has to be there. With the richness of content and infrastructure improvements aligning exponential growth in that area; that has to happen together."