DAZN reveals rights line-up and fine-tunes distribution process as Italian service goes live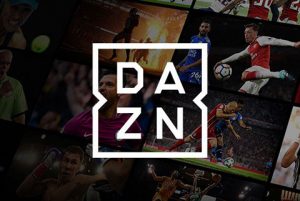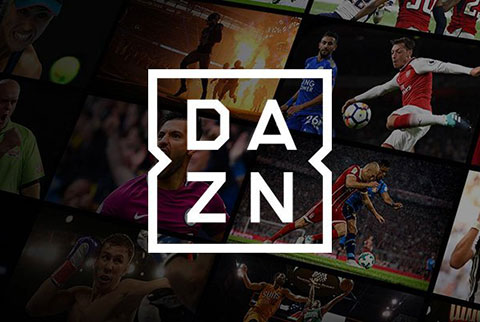 Live sports streaming service DAZN launched officially in Italy this week, accompanied by a huge fanfare, footballing royalty and new disclosures about rights, original content and distribution.
In Milan on Thursday (2 August), the Perform Group-operated service unveiled former footballers Andriy Shevchenko and Luis Figo as pundits for its live coverage of Serie A, joining ex-Italy captain Paolo Maldini who is now a DAZN brand ambassador.
As part of a promise to show 1,500 hours of live content on DAZN in Italy every year, the Perform Group has bought the exclusive rights to 114 Serie A matches per season and all 462 Serie B fixtures over the next three years.
"We're already the world's biggest broadcaster in terms of the amount of live content we put out. We've streamed 200 million hours since we launched two years ago."
The OTT broadcaster also used the Thursday launch to confirm a roster of additional football rights for the new Italian service including La Liga, Ligue 1, Ligue 2, Copa Libertadores, Copa Sudamericana, the Africa Cup of Nations and the EFL Cup.
DAZN will show other sports too, including action from the NHL, MLB, Matchroom Boxing, Showtime Boxing, Bellator MMA, UFC, Heineken Champions Cup and Guinness Pro14 rugby, WRC and PDC Darts. At the time of writing, discussions were still ongoing with the NFL.
Distribution tweaks
Speaking to SVG Europe ahead of the launch, DAZN chief product officer Ben Lavender revealed that his team have also been fine-tuning the distribution process to ensure a high quality of service for DAZN viewers across Italy.
"The broadband infrastructure in Italy is the least mature of any of the markets we have gone into," he said.
"The Italian government is planning a huge fibre backbone upgrade on the network but for now there is a geographical split. In the North of the country, the broadband is pretty comparable to what you have in Germany. But in the South [including the islands] the broadband is significantly slower."
As DAZN's goal is to get 80% of customers streaming in HD, changes have had to be made.
"For Italy, what we've been doing, using data video quality architects, is tuning every possible encoding setting – plus going through our production workflows – in order to make the size of our bit rates as low as possible without degrading the quality."
DAZN is available on 22 different devices in Italy, including 95% of living room devices, according to Lavender.
Additional CDNs
The man who invented the BBC iPlayer also disclosed that DAZN has been looking to use local Content Delivery Networks (CDNs) in addition to its general use of Akamai, Limelight and Level 3.
This will "give us the best point of presence within the country", he said, ensuring Italian customers get the televisual experience they expect.
"If the content is king, then distribution is queen. Consumers need to be able to watch the content on whatever device they choose and pay for it however they wish. Once they have access, they expect it to be like TV. In terms of buffering, for live sport, fans have got a much lower tolerance. If you get a 'spinner' during a drama or film, you've not lost anything. But for sports fans, you might have missed a touchdown or a goal. It's just got to work."
To ensure that DAZN reaches as many potential subscribers in Italy as possible, agreements have been forged with Sky and Mediaset that will allow customers of the two pay-TV services to access the live and on-demand service via smart TVs and connected devices for no additional fee.
"This will be driving a lot of our sign-ups," said Lavender. "We're expecting this to be our biggest launch to date. So, we've been going over every aspect of the service from a scalability point of view to make sure that we can accommodate the subscriber load."
Original Content
In addition to its live sports portfolio (some of which is produced in-house by the Perform Group), original non-live content is also on DAZN's radar, although this will initially focus on its boxing and other fighting sports output, particularly for the upcoming US launch.
In America, Perform Group has a $1 billion joint venture with Matchroom Boxing and a multi-million pound deal with Bellator MMA. Upwards of 70 fights will be shown each year.
"The way that we present content, particularly in the US, will be quite different to anything else we have launched to date," revealed Lavender.
"The reason being that we've got this huge tentpole event on a weekly basis but between those, we will produce in-house content that very much drives the experience in the lead up to the main event at the weekend and supports if afterwards."
DAZN is not revealing much about this original content strategy just yet, although it has been reported that it could include documentaries, talk shows and podcasts.
What is known is that there will be fighter and match-up features and programmes exploring the science of fights and the strength of punches.
According to a spokesperson, it will be "content that builds the excitement around the fights and the fighters and their status ahead of the live fight nights."
Some of this content will be made available globally too, in those territories where DAZN has the rights to show boxing and MMA.
Aggressive growth
As for what happens next, the ambitions for DAZN, are high.
"DAZN is changing the way people see sport," opined Lavender.
"We're aiming to do [for sport] what Netflix has done for TV and movies. We don't have studios and we don't have channels. We just put out unlimited content. We're already the world's biggest broadcaster in terms of the amount of live content we put out. We've streamed 200 million hours since we launched two years ago."
"Our plans are very aggressive in terms of growth" he added before disclosing that, at any one time, the DAZN research team could be looking at up to 40 different potential markets. There are no announcements being made public "at this stage" about what those markets might be though.
In the US, "we will be focussing on fight sports but will be also investigating other [rights] avenues," he said.
DAZN is currently available in Germany, Austria, Switzerland, Japan, Canada and Italy. It will launch in the USA later this year.
The Perform Group is part of Access Industries, owned by Billionaire Len Blavatnik.
Ben Lavender will be appearing at SVG Europe's Sport Production Summit in Amsterdam on 13 September. For more details and to register, please go to https://www.svgeurope.org/sport-production-summit-2018/