DAZN to deliver more original content to Snapchat
Social app's Discover page will offer exclusive programming surrounding boxing events
Continuing to expand its digital content portfolio, DAZN has struck a partnership with popular social media app Snapchat to deliver custom video to its Discover page.
As part of the partnership, DAZN will produce two new shows that surround some of the streaming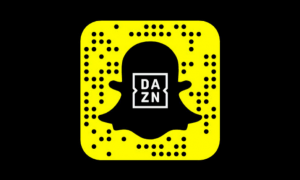 company's exclusive boxing events. It will also heavily program its Our Story page with exclusive content from those live events. New episodes will appear every day leading up to the Canelo Alvarez–Sergey Kovalev bout on 2 November.
DAZN Fight Night, meanwhile, will premiere on 2 November featuring real-time highlights (the first time a show on Snapchat will have in-progress boxing highlights) and a complete recap of the week in fight sports.
"The DAZN Snapchat slate will bring fight fans closer to the action while allowing us to showcase the sport to an entirely new audience," Jamie Horowitz, EVP, content, DAZN North America, said in a company release. "These shows were specifically developed to leverage the Snapchat platform and highlight the sport's most thrilling moments. Viewers can expect everything from quick-cut highlights on fight night to exclusive access from a fighter's locker-room moments before a bout."
According to the release, DAZN Fight Week and DAZN Fight Night will continue in the week leading up to KSI vs. Logan Paul 2, a rematch of the two YouTube personalities on 9 November, with new episodes beginning 4 November. Also, coverage on DAZN's Our Story page will debut on 9 November with user-generated content and broadcast quality highlights.