deltatre inks nine year deal with BBC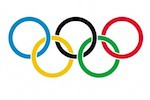 deltatre has secured a nine year deal with the BBC to develop, build and host an internal event scheduling system allowing users across the Corporation to view sports scheduling data, while limiting the manipulation of data to an identified set of users. Primarily the system will facilitate planning for the BBC's London 2012 efforts with foresight to use it on future large scale events.
"This is our fifth Olympics contract with the BBC across TV and Future Media," says the company's Jim Irving. "All of them [have been] powered by deltatre's Olympic Results Pipeline which extracts data from the official Broadcast Data Feed (BDF) in a web-friendly form."
The tool will assist with the planning and operation of a large number of broadcast feeds and for the scheduling of the multitude of resources deployed in advance, throughout and following the London Games. During the Olympics, it will receive and manage various feeds, including the Broadcaster Data Feed, Vision and Audio circuits coming into the IBC, the host broadcaster multilateral feeds, as well as allowing for the planning of the deployment of commentators to venues, transmission plans for the various broadcast and online outputs, output lines usage from the IBC, crew and equipment deployments and recording functionality at the IBC. The hope is that its modular architecture will also permit a smooth transition to extend the solution for wider use.